The Sparkling wine production feature allows you to track all steps of the Traditional Method sparkling wine production process. After the base wine is made you can record actions for bottling en tirage, riddling, and disgorge, dosage and package.
This feature requires activation. If you wish to activate it please contact our Client Success Team at support@innovint.us.
Designate lots as Sparkling
To designate a lot as sparkling, simply click the Sparkling wine radio button by Lot Style during lot creation. This will update the lot dot to include bubbles in it. 🥂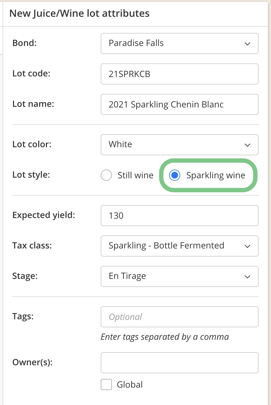 This can also be done when changing lot properties from the More drop-down on the Lot Details Page.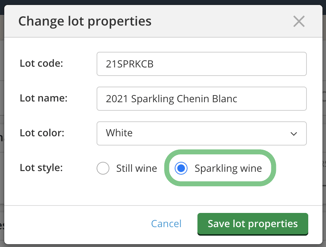 Creating new vessels: Tirage bins
Add your tirage bins to your Vessel Explorer.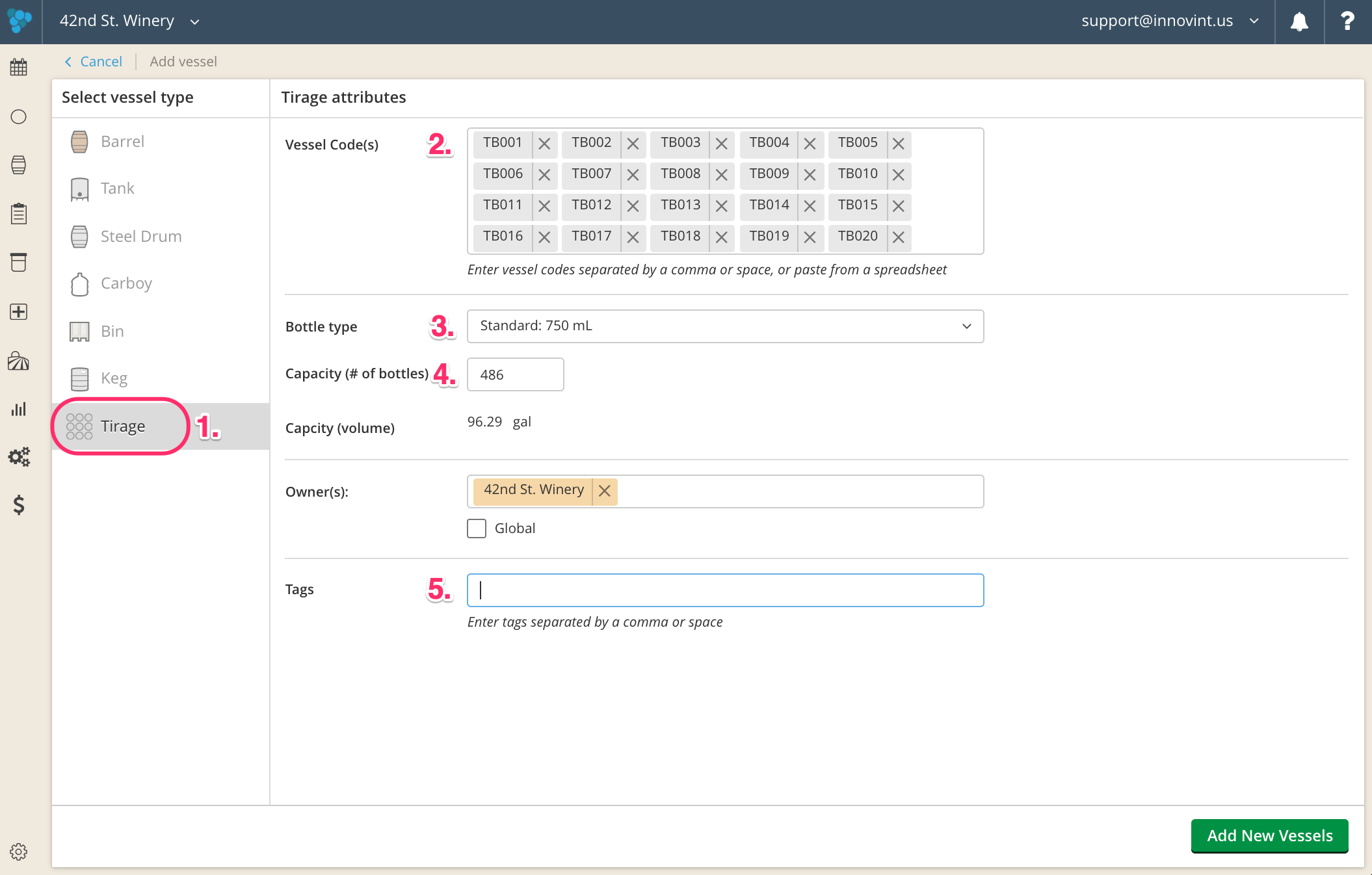 Setting sparkling tax class
There are now two new tax classes for sparkling wines: Sparkling - Bottle Fermented and Sparkling - Bulk Processed. To edit the tax class, reference our article here.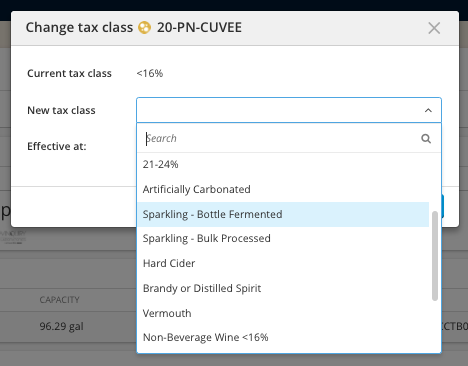 Setting sparkling stages
The new sparkling lot stages - En Tirage or Riddling - can be updated at any time from the Lot details page. See the article here for additional information.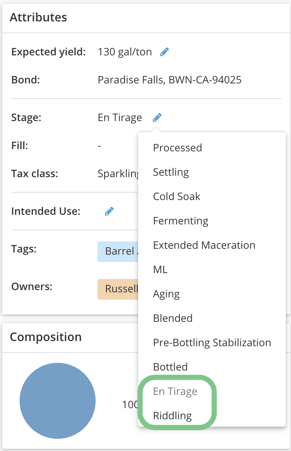 These properties can be seen in the Lot Attributes on the Lot Details Page.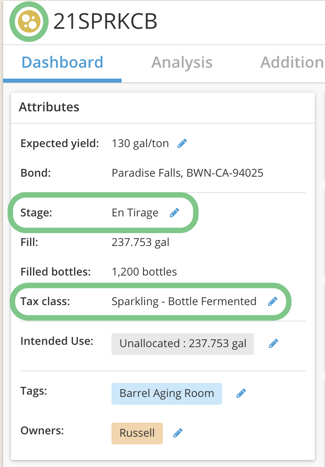 InnoVint Traditional Method Sparkling Workflow
Tank Method (Charmat) Sparkling Workflow

Pétillant Naturalle (Pét-Nat) Sparkling Workflow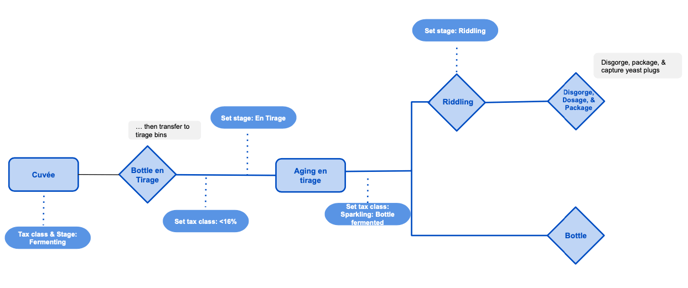 Learn more details about using the Sparkling feature here.
You may also follow along with the InnoVint Academy (a recording from our live webinar):