How to Record Analysis via Direct Action or Work Order Task
Recording Analysis
Analysis data can be recorded on one or more fruit, juice/wine lots, case good lots, or on one or more individual vessels.
This article covers:
For other options on how to record Analysis data in InnoVint (e.g. Analysis Import, ETS Integrations, etc.), please see our overview article: Record & Track Analysis Data.
Using the Analysis direct action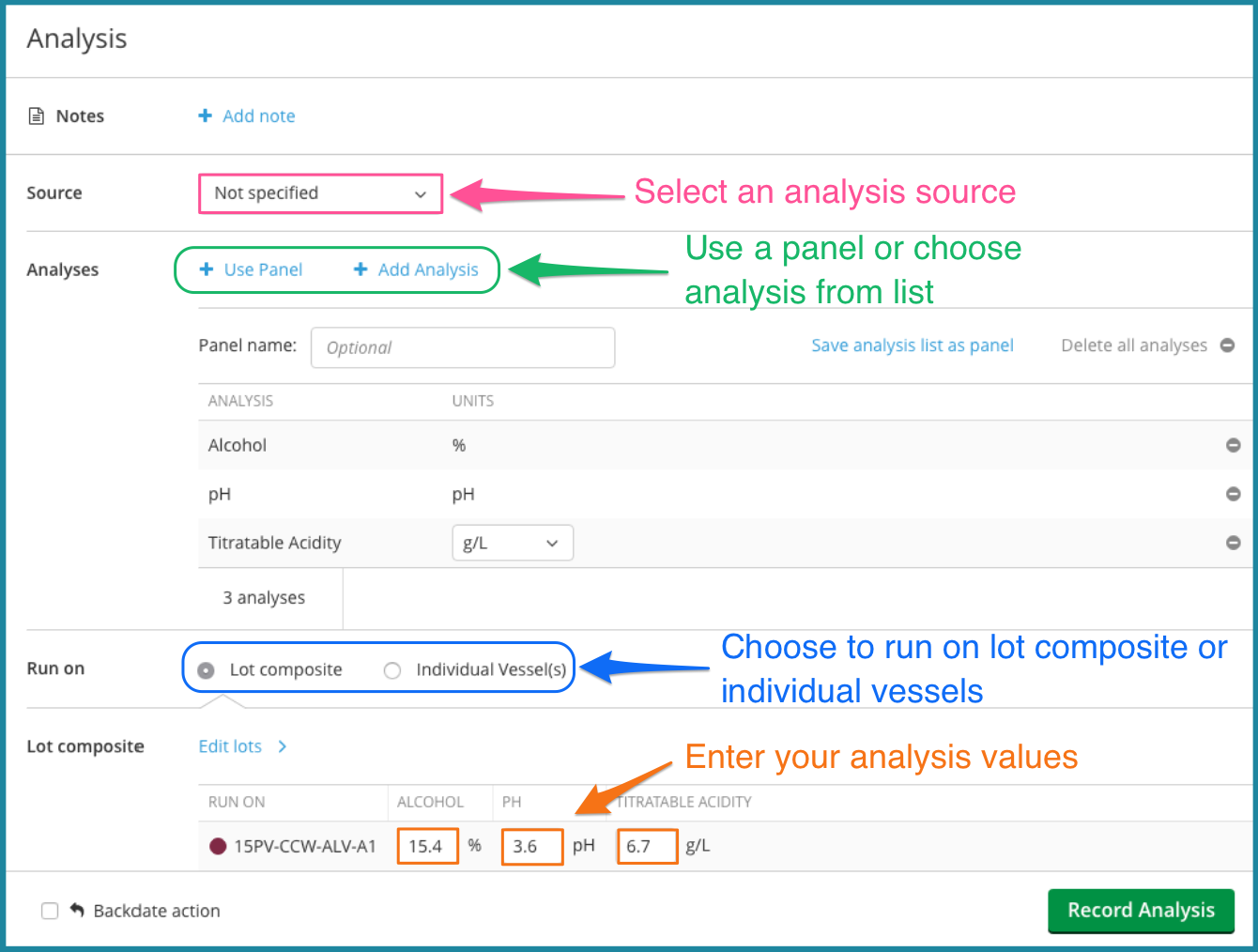 Scheduling Analysis in a Work Order
For detailed instructions on how to create a single work order, click here .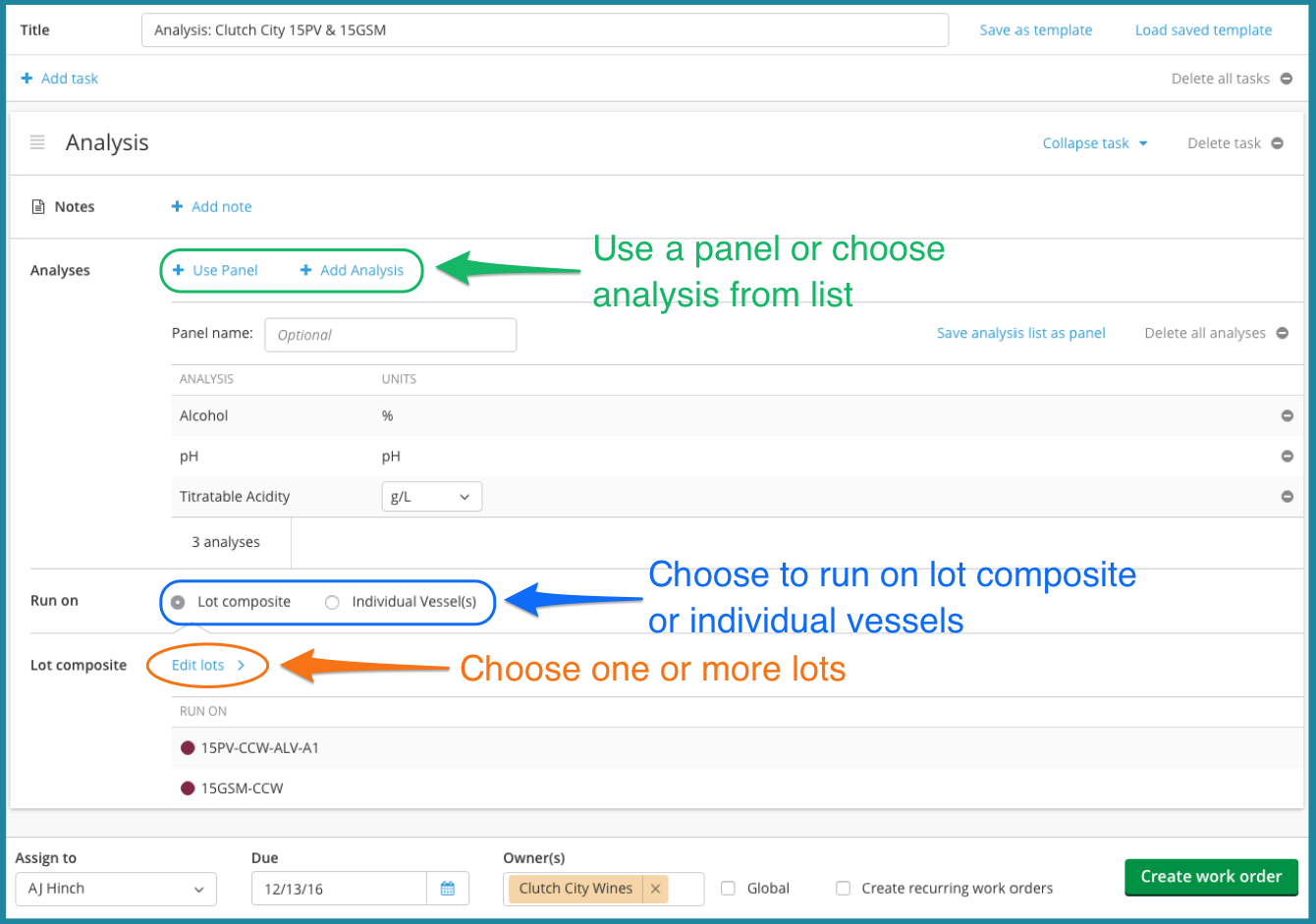 Edit or Delete Analysis
To edit individual analyses:
The Edit Analysis window only allows you to change the analysis value. To change any other attributes (e.g. date, source, etc.), you will need to delete and re-enter the analysis data.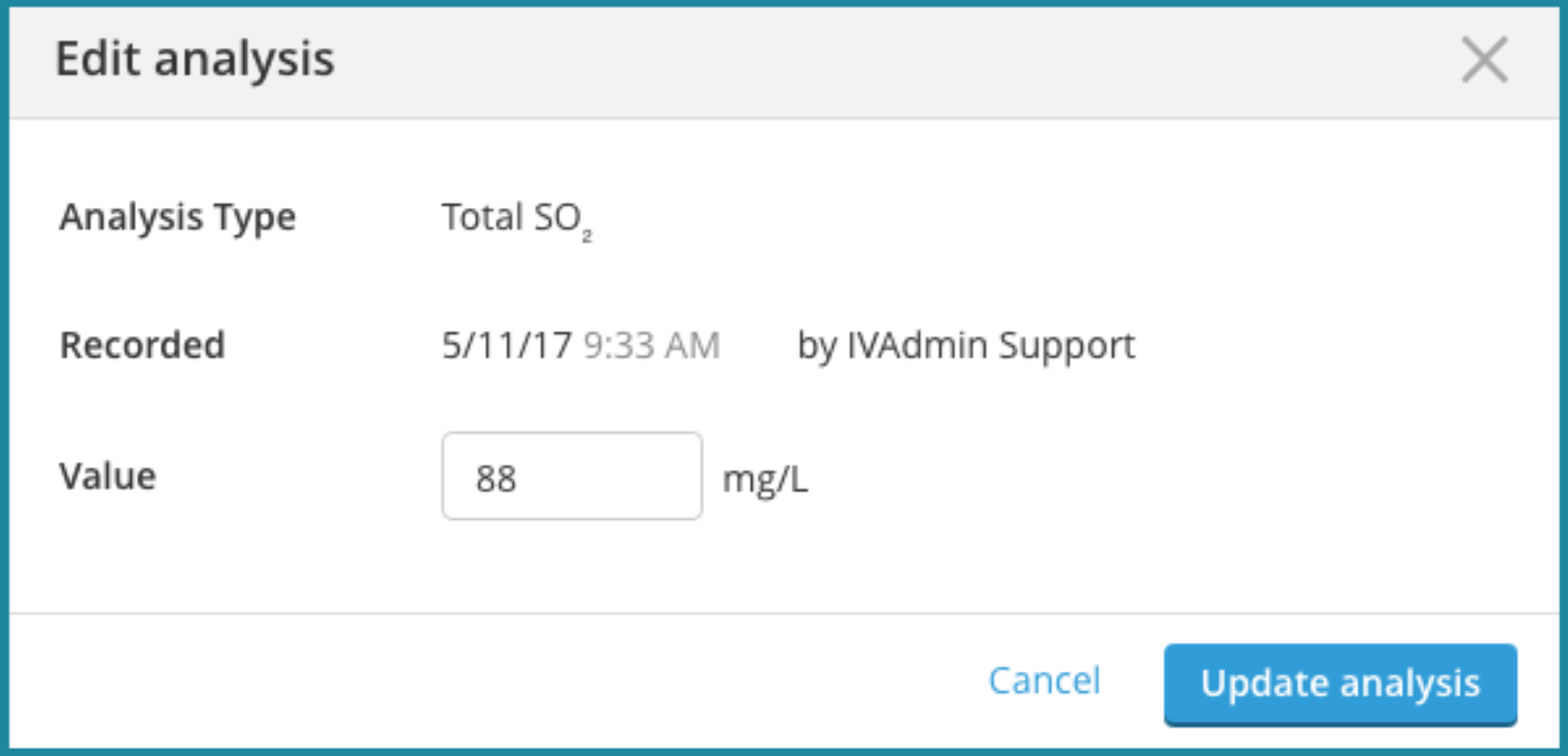 To delete individual analyses: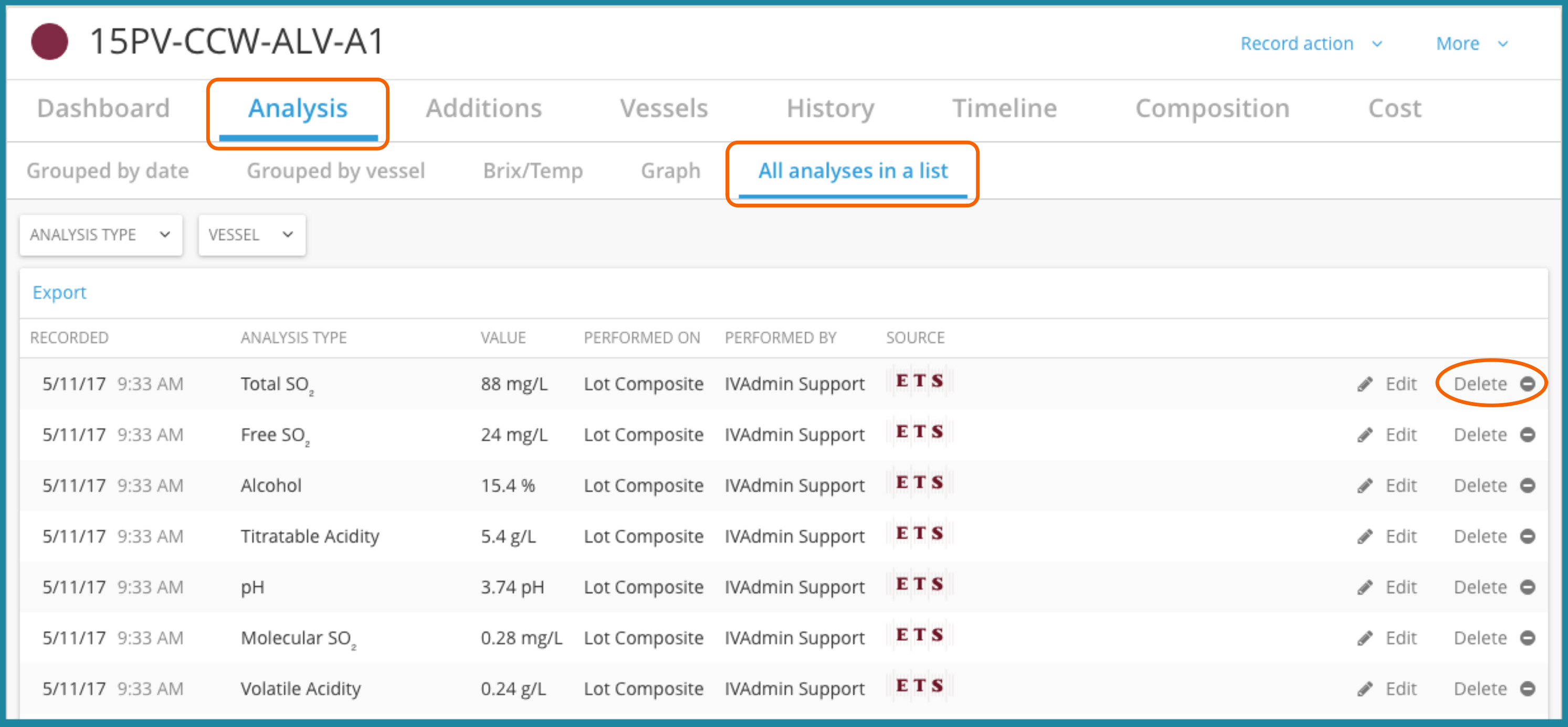 To delete an Analysis action: