Preferences in Settings
Users have multiple display options in the "Preferences" section of Settings. User can choose between the 'Static' and 'Slide-out' version of the Left Hand navigation bar, making it easy to read and explore.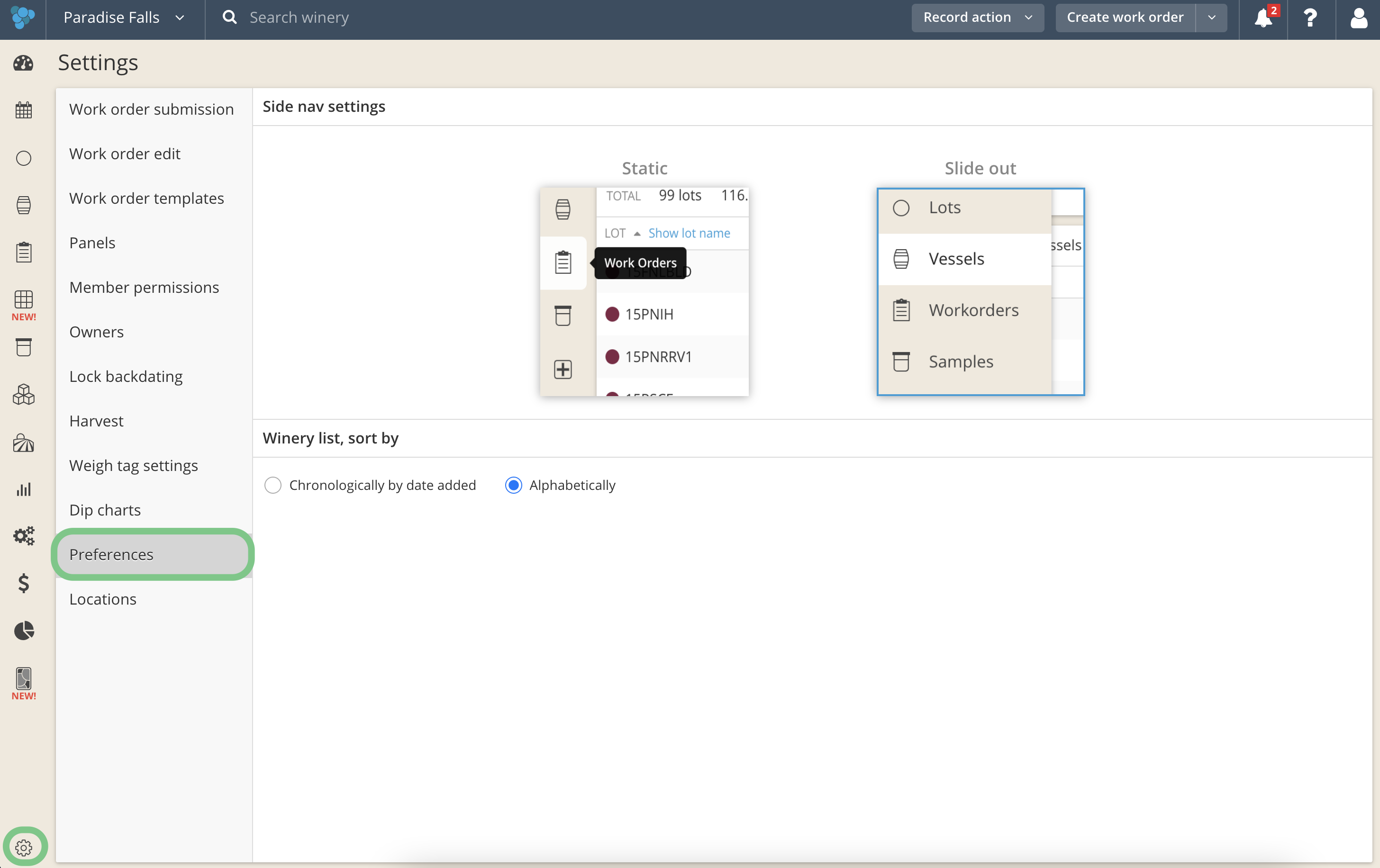 Users with access to multiple wineries can choose to see how the wineries appear in their drop-down. Wineries can be sorted either alphabetically or chronologically by the date they were added to the user's account.