The top navigation bar is always available at the top of your screen when you are logged into the InnoVint web platform. The top bar gives you quick access to search for an inventory item or create a work order, along with some other helpful options. Keep reading to learn more!
This article covers:
Winery dropdown
If you have access to multiple wineries in InnoVint, click on the winery name to open a dropdown. Click on the winery name you want to view to switch accounts.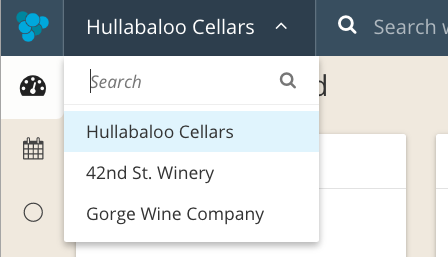 Search winery
Use the winery search to quickly navigate to an inventory item. As you start typing, a dropdown will show the top 5 results that match your entered text. The winery search displays inventory that matches the following:
Lot code or name
Vessel code
Vineyard name
Block name
Work order title
Notes
Click on the item you want to view to navigate to the details page.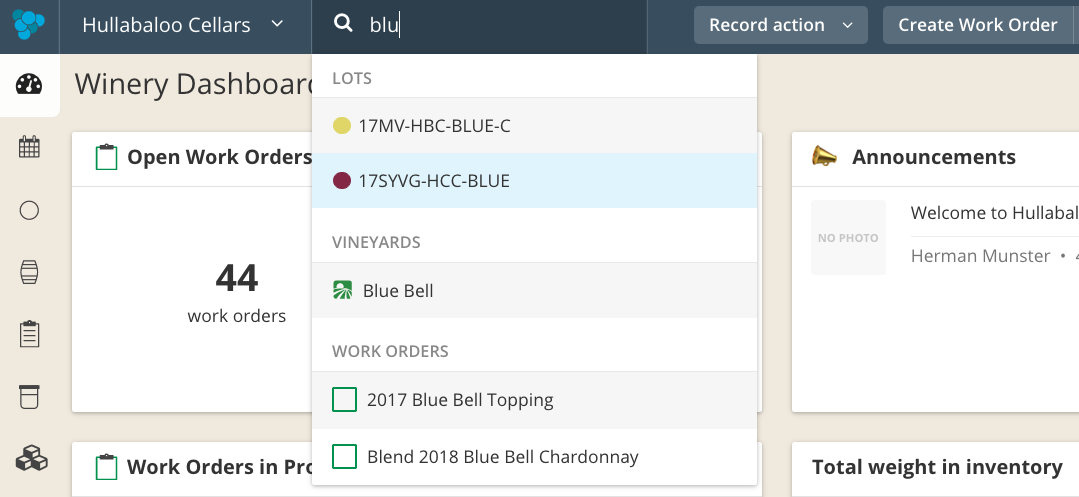 Record action
Click on the Record Action button to access the action list dropdown.
This feature is not available for winery members with Read-only winery access.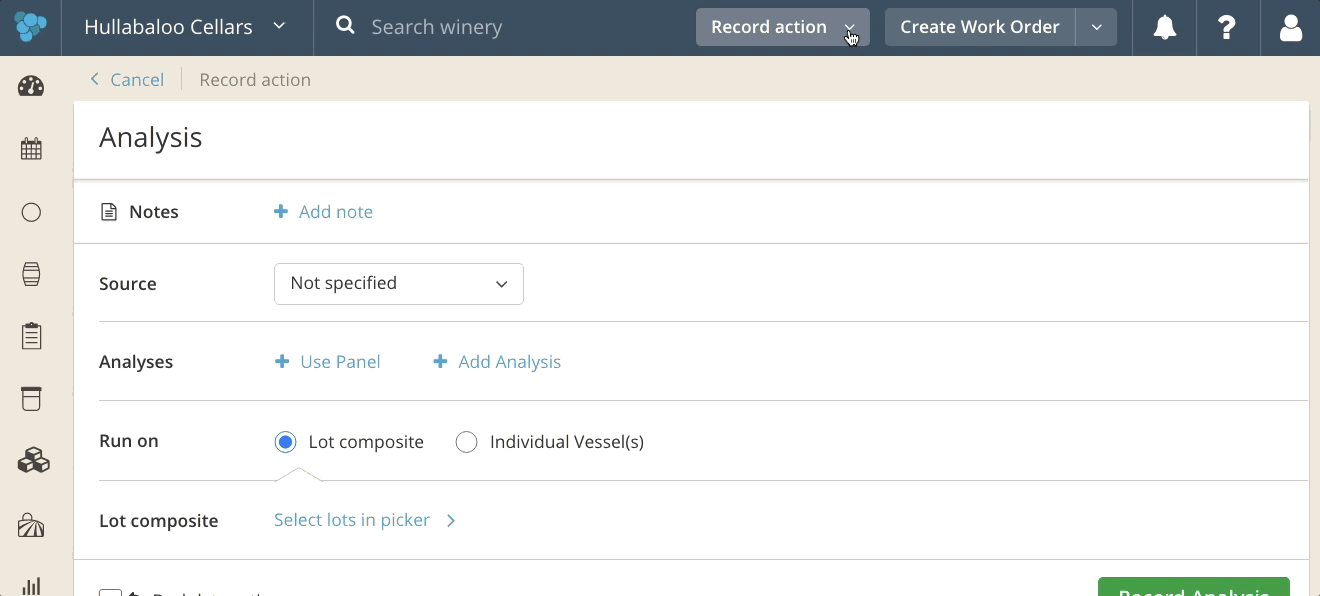 Create Work Order
Click on the Create Work Order button to create a new work order, or select a template.
This feature is not available for winery members with Read-only winery access.

Notifications
Click on the bell to view your notifications or send a custom notification to a winery member. Learn more about receiving notifications here.

Support Center and InnoVint Announcements
Click on the question mark to access InnoVint's online support center and a list of recent announcements from InnoVint. If you see a gift box, that means InnoVint has posted something new!

User details
Click on the user icon to view your login details, change your password, or log out of InnoVint.

Just for fun!
Customize the color of the title bar by clicking on the InnoVint icon on the far left!