Open Work Orders can be edited to change the title, due date, and assigned to, as well as instructions, vessel & lot selections within the tasks. Note that these attributes cannot be edited once a work order is submitted.
To Edit a Work Order:
Click the 'Edit work order' button in the header of the Work Order
Make any edits to instructions, contents, or vessels and press the 'Save work order edits' button
Complete and submit the tasks to finish your Work Order
Caution Edits to requested volumes in open work orders can only be made by Admins and users that created the work order. To change this default behavior go to Settings > Work Order Edit to allow Team Members and Team Members cannot submit to edit.
To edit the due date, click the pencil icon next to the date in the header. Change the date to what you wish the new due date to be and press "Save work order Due Date". Save all edits to the Work Order by pressing the 'Save work order due date' button.

Users can add or remove lots within a task as needed after task creation. To add a lot, press the

button and enter lot and vessel information.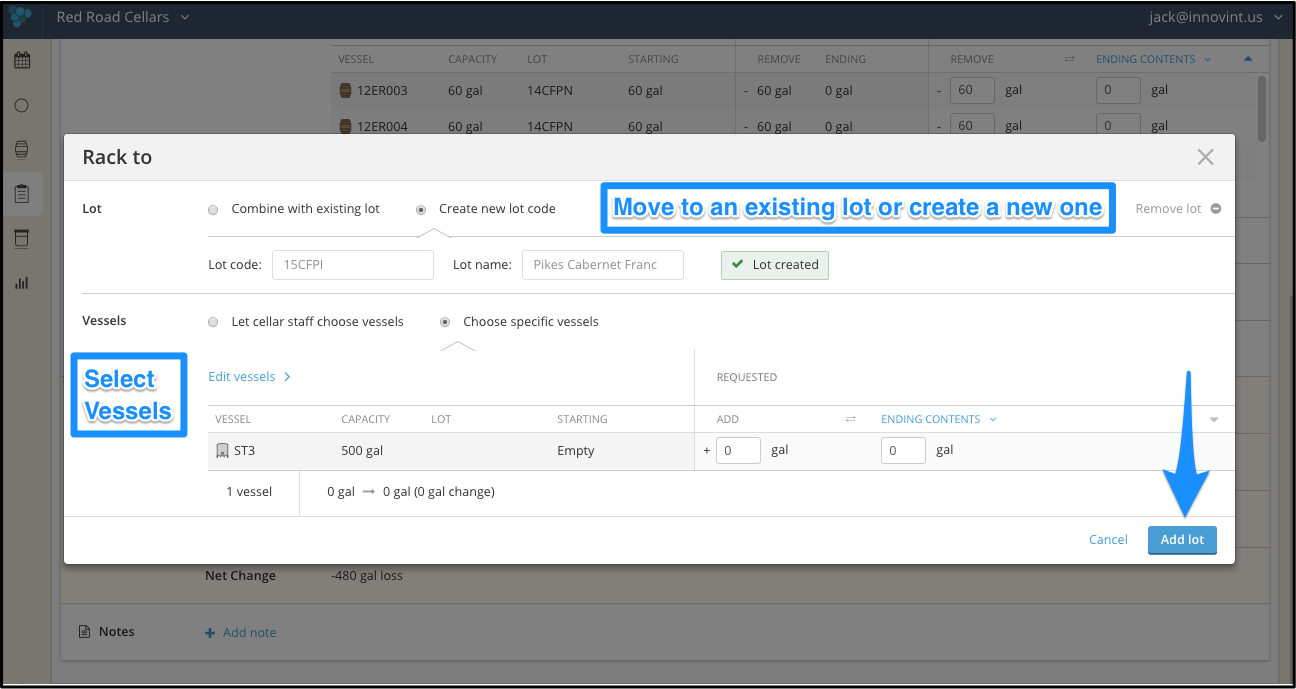 To remove a lot that will not be part of the task after creation, press the

button to delete that particular lot.

When edits are complete, press the 'Save work order edits' button to continue with the task.