Stability & Aging Report
The Stability & Aging Report allows you to see all lots that are either in the ML or Aging stages.
The report gives the 3 latest readings for Volatile Acidity as well as Free Sulfur Dioxide whether they were run on a lot composite or a single vessel as well as the dates the readings were taken.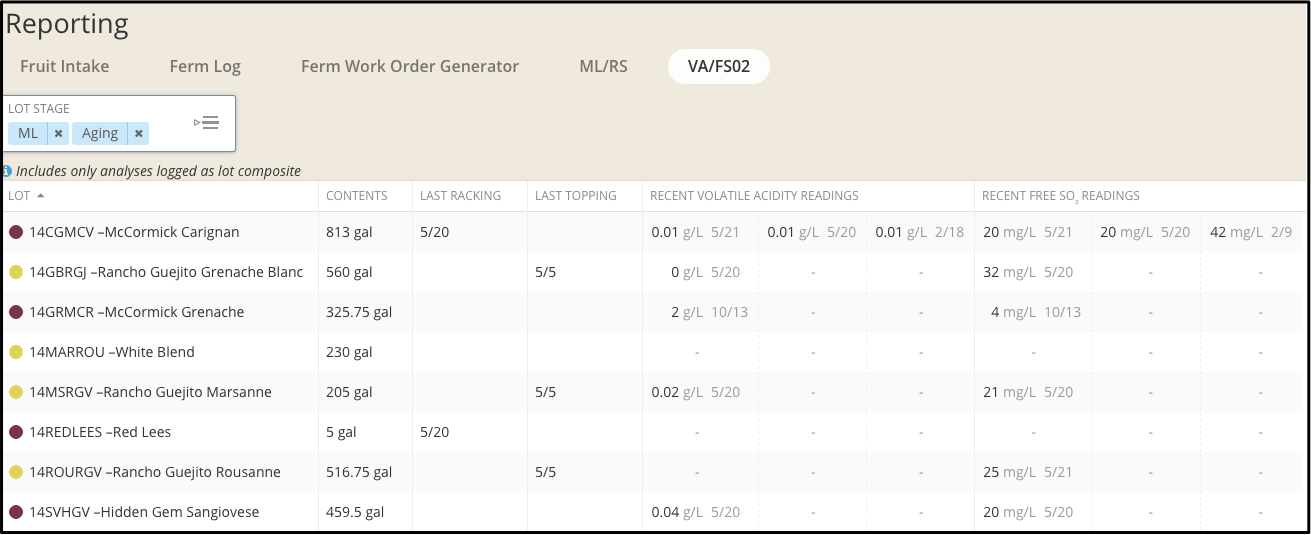 The report also shows the dates of Last Racking and the Last Toppings completed on each lot in the ML or Aging stages. The report is pre-set to using these stages, however the stages being displayed can be changed by typing them into that section of the report.
Lots can sorted by clicking on any of the headers within the report.
Search for lots within the text filter to narrow down search results.