InnoVint and ETS have established a partnership that allows for analysis results to be posted directly into InnoVint's platform. The feature links sample codes between InnoVint and ETS, allowing for a seamless integration without any manual data entry.
This add-on feature requires activation. If you wish to activate it please contact Client Success at support@innovint.us.
This article covers:
How does it work?
The ETS Integration feature is as easy as 1-2-3!
Authorize ETS to share your analysis results with InnoVint. (Upon activation, you will receive instructions from InnoVint's Client Success team on how to do this.)
Pull a sample in InnoVint, either by work order or via your new Samples Explorer page, and adhere the InnoVint-generated sample label to your container.
Send your samples to ETS and then sit back and relax! As soon as ETS posts the results your analysis data will populate your InnoVint account. You can check the status of your sample results from the Samples Explorer and once posted they will automatically populate under the Analysis tab in your Lot Details page.
For step-by-step instructions on using the ETS Integration feature, see here.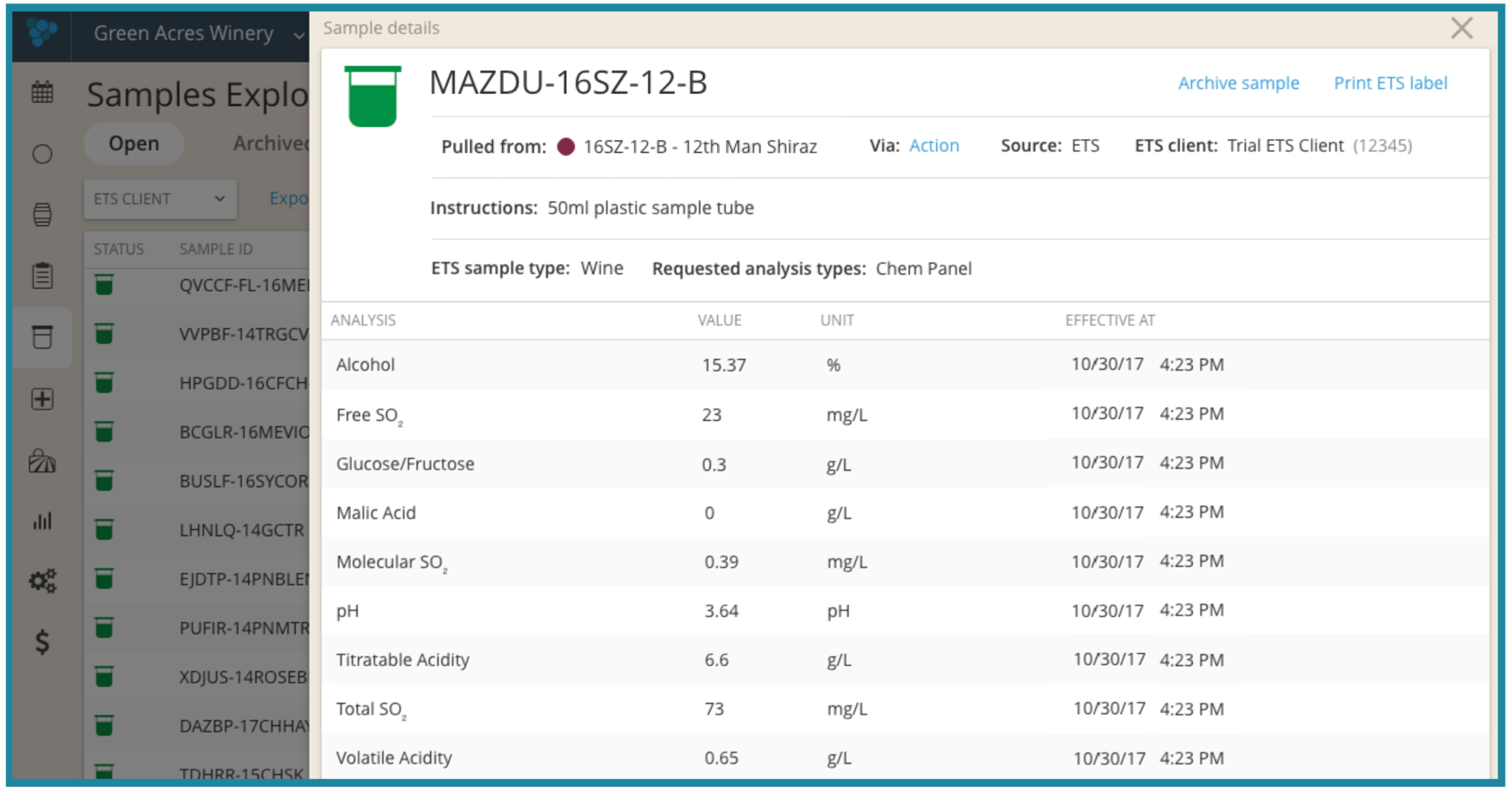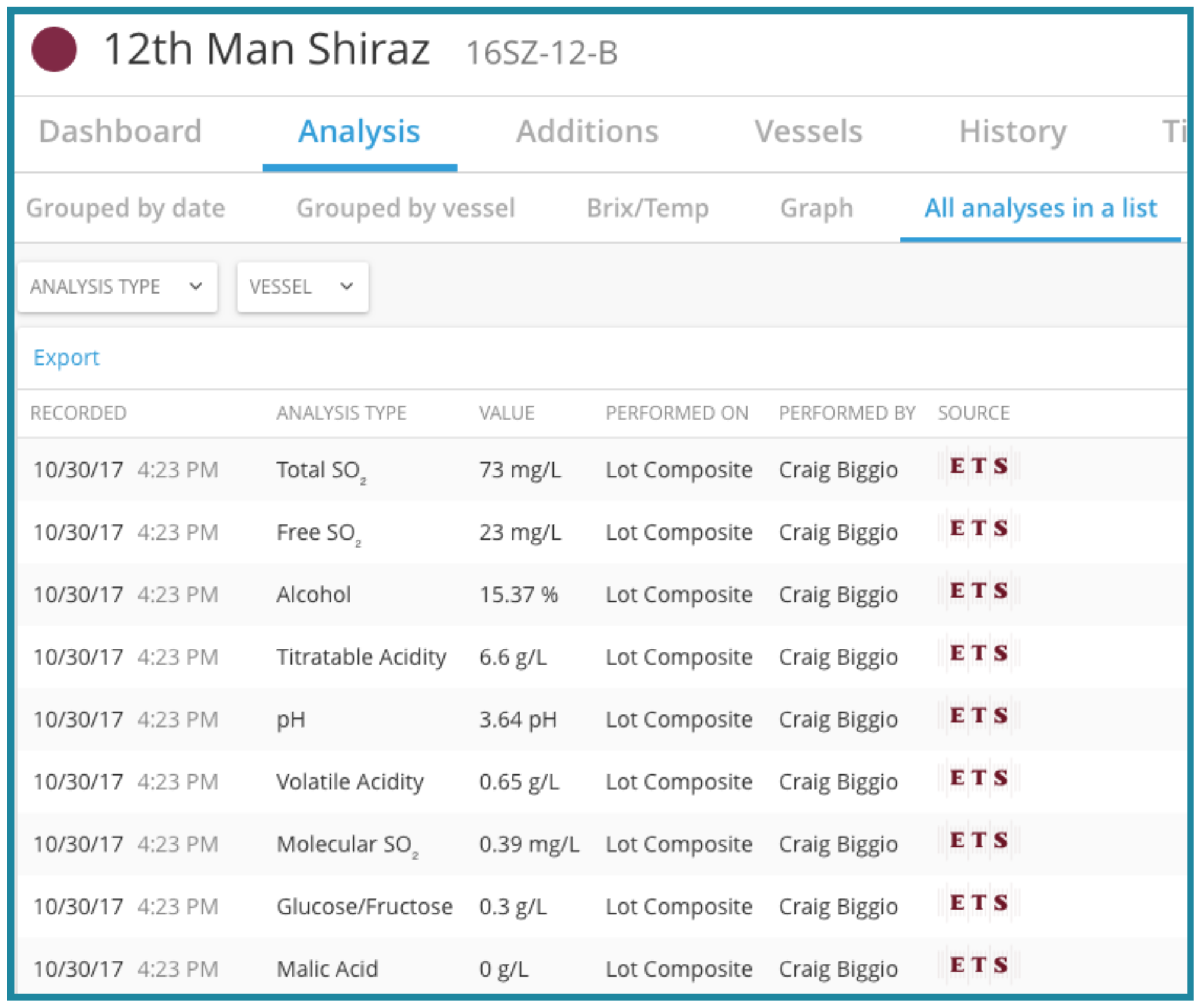 FAQs
Q. What size/kind of labels do I need?
ETS analysis sheet sample labels should be printed on 2-1/3" x 3-3/8" size labels. We recommend Avery labels - product code #8395 (160 labels) or #5395 (400 labels).
If you use ribbon labels that accept pdf files (such as a Dymo or Zebra printer), we support 4" x 2-1/8" and 2-3/4" x 2-1/8" size labels.
Q. Can I import historical ETS analyses?
Historical ETS results cannot be automatically imported via the ETS Integration feature. This is because InnoVint generates a unique code for each sample that must be scanned by ETS to link the results to your account. However, you can import analyses via csv file using our Analysis Import feature. This will allow you to upload and backdate results with the ETS logo.