QR codes can be printed in bulk for many vessels at once or one at a time.
This article covers:
To print QR codes for many vessels at once:
From the Vessel Explorer, from the Manage Vessels button in the upper right, select Print vessel QR codes.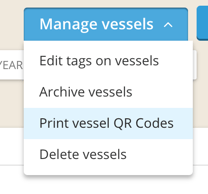 You will be taken to an interface to select the vessels. Use the selector and the filters to select all the vessels you will be printing QR codes for. You can select multiple vessel types if desired.
Once you have your vessels selected, choose your desired label type and size.
For sheet labels:
If you are starting with a partial page of blank labels you can select the label locations for the first page. Lastly, rename the file if you choose to, and click the blue button at the bottom of the page to generate the labels in PDF.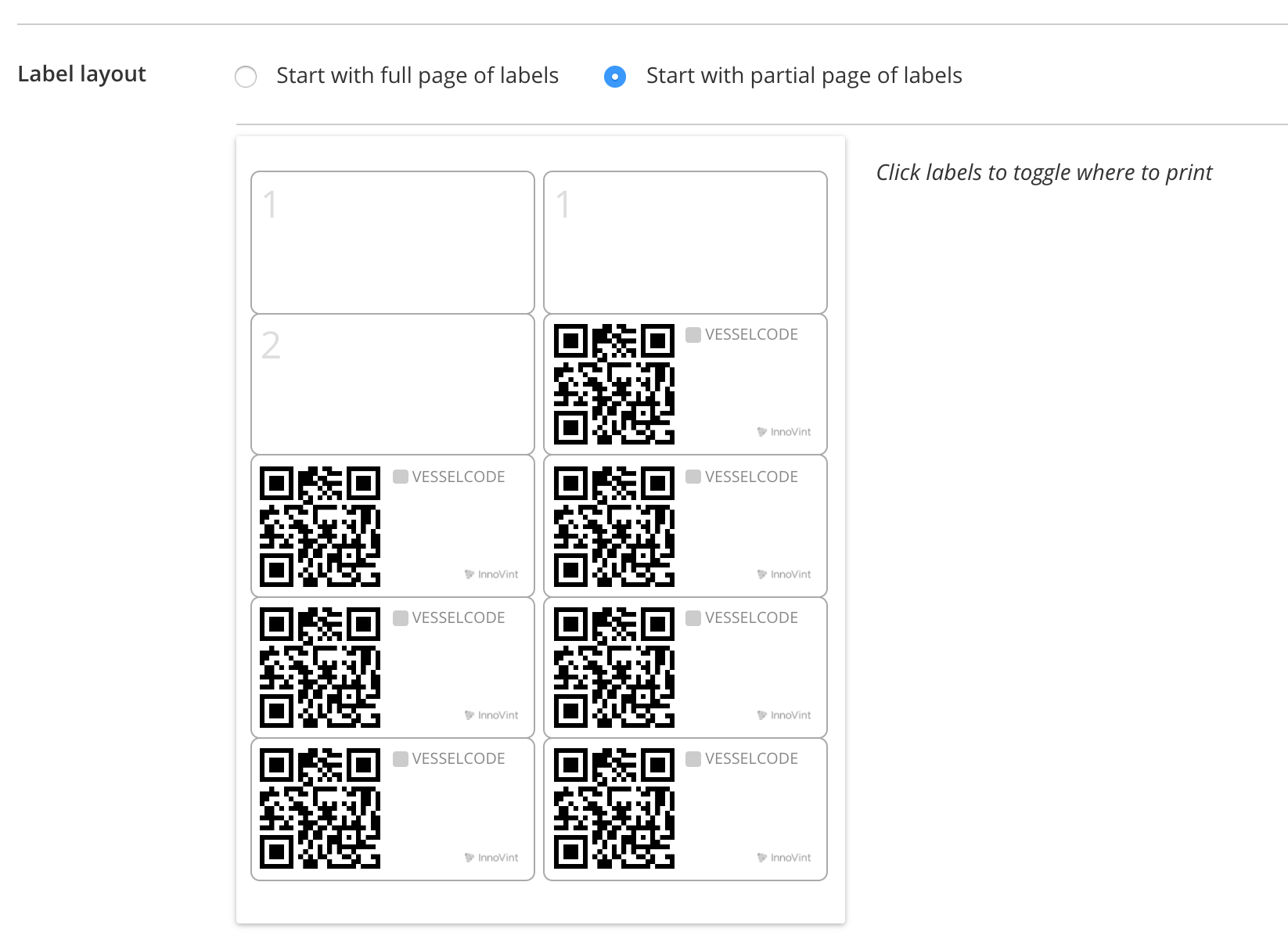 This will generate one or more pages populating all your QR codes per vessel. You are then ready to print from these PDFs.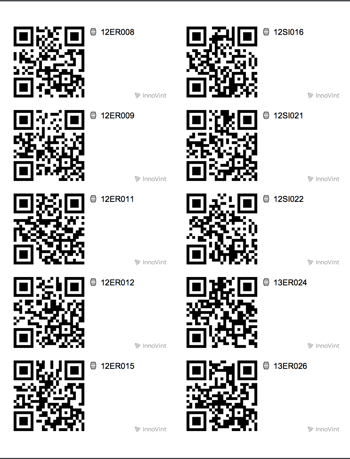 For Ribbon Label Printing:
InnoVint will generate a pdf of labels - 1 page per label. This pdf can be downloaded to your computer, then sent to your ribbon label printer to print.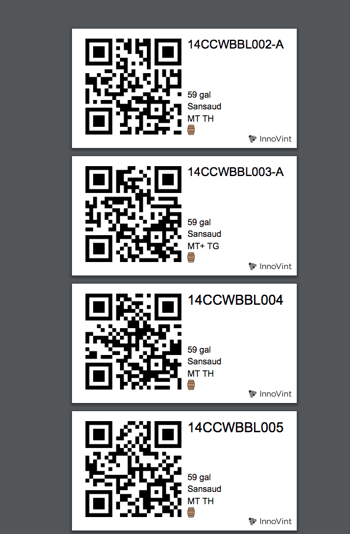 To print QR codes for individual vessels:
From that vessel's detail page, in the more column in the upper right, select Print QR Code.

This will take you to the PDF print screen. Select your desired size. You can move the QR code to a new label location if needed. Then you are ready to print.