4/8/2022 Release Notes: Blend Trials, Interactive CA Grape Crush Report
The software releases for April 8, 2022 include:
New Features
Blend Trials
InnoVint's new Blend Trial feature creates a digital record of a winery's blend trials, eliminating the need to manually track mock blend lots, percentages and volumes, saving you time and increasing accuracy.

Blend Trial users see resulting composition information for each mock blend, allowing them to easily compare varietal, vineyard, appellation, and volume information against their internal targets and make their wine program decisions more quickly and easily.
See this article to learn how to use this great new feature.
CA Grape Crush Report
Have you spent too much time scouring the USDA's .pdf of CA Grape Crush Report data? So did we. That's why we're excited to present a brand new way of visualizing the report data with InnoVint's new Interactive CA Grape Crush Report!

Showcasing vintage data from the last 26 years across all 17 districts, this unique visualization imports directly from the USDA's publicly available data.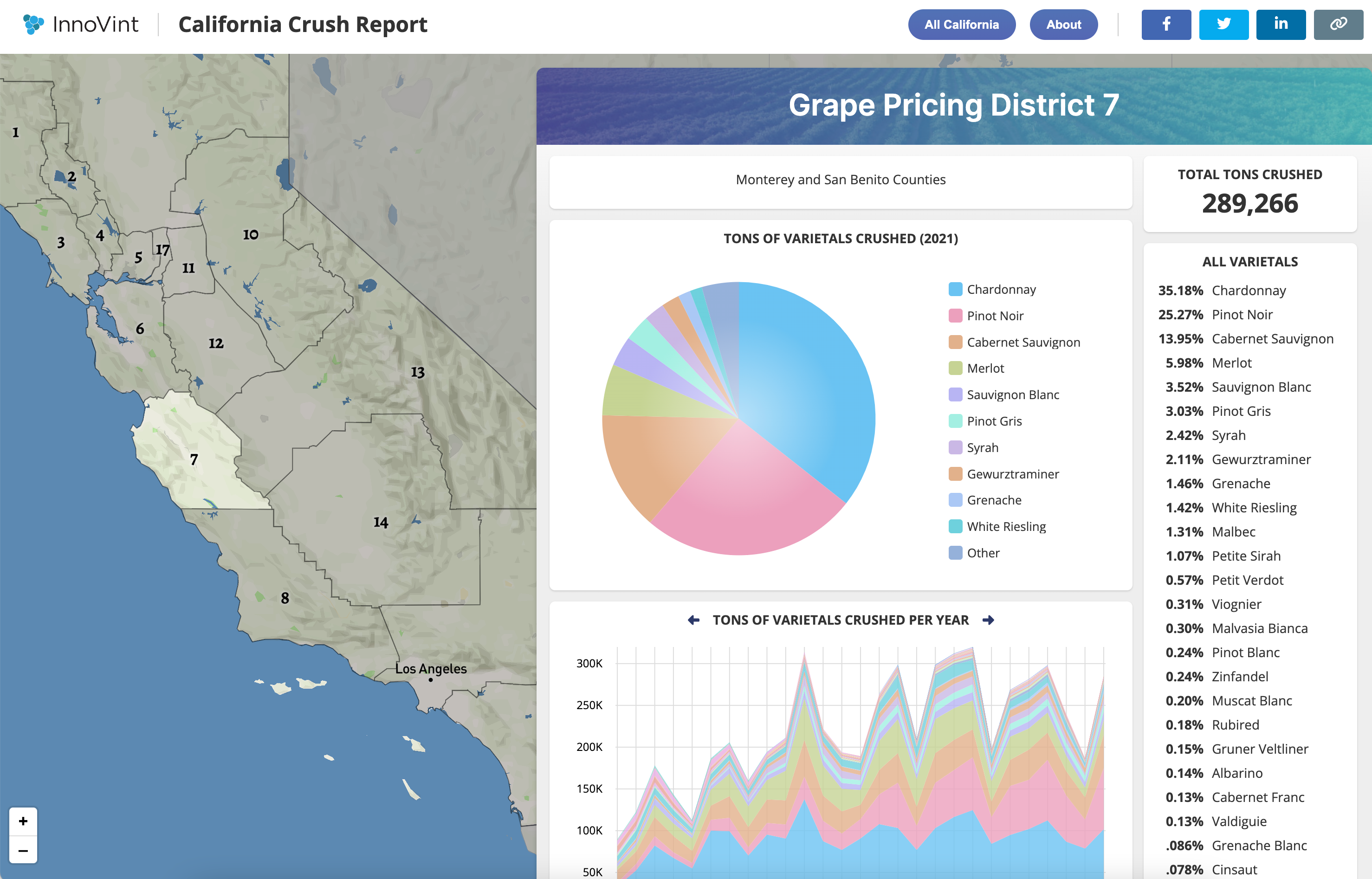 Bug Fixes
Editing a dosage lot on a Disgorge, Dosage, and Package action
Bottling bulk wine into a Case Goods lot of a different bond error message