The software releases for December 3, 2021 include:
Improvements
Locations are editable on submitted B2B Transfer In and Out actions
User can now change the 'location' of a submitted B2B Transfer In or B2B Transfer Out action. User can select a new location from their drop-down menu, or clear the field entirely. Click the blue pencil next to the the 'To' location to edit.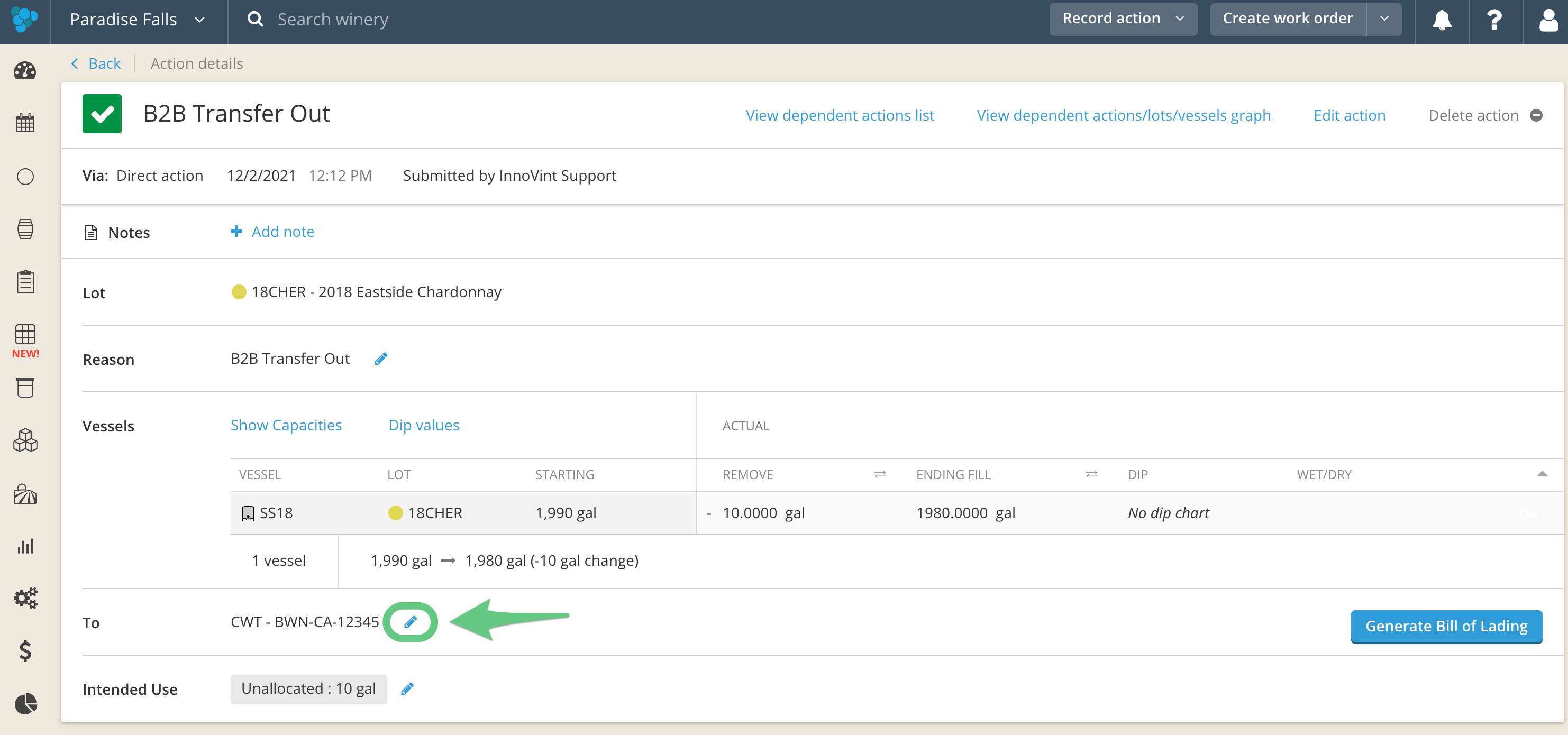 Click "Set new location" and refresh the page to see the new destination and download a new BOL.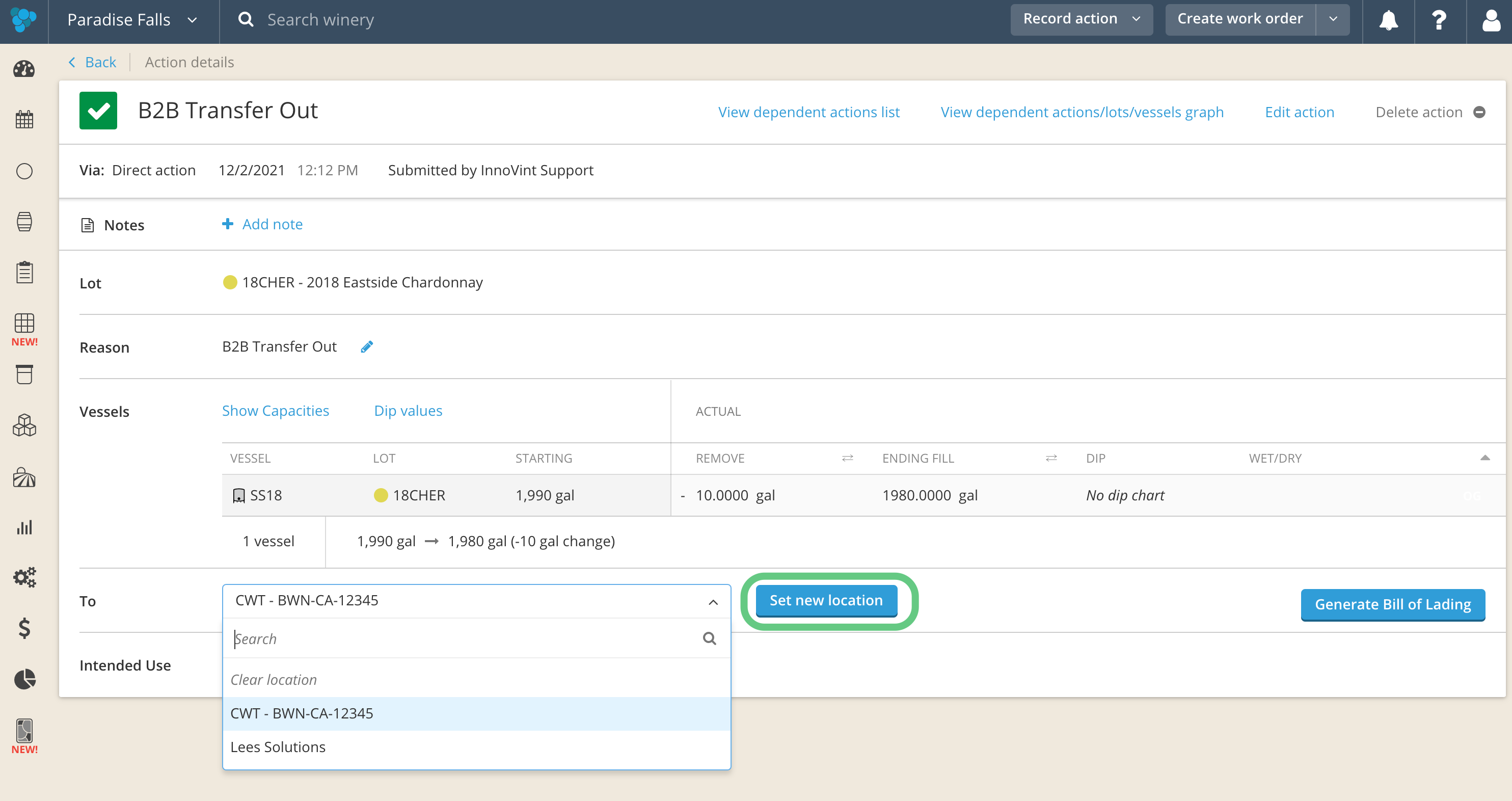 Learn more about location in InnoVint here.
Bill of Lading #
Bills of Lading now feature a BOL # field users can fill in if desired. Enter in the number before downloading the BOL to have it populate in the pdf. The number will appear in the upper right-hand corner of the BOL next to the date.


Check out this article for more information on how to create a BOL.
Scale Ticket # and Seal #
Users also have the option to enter in a Scale ticket # and Seal #s if desired. These must be entered after BOL generation, but before downloading the BOL pdf.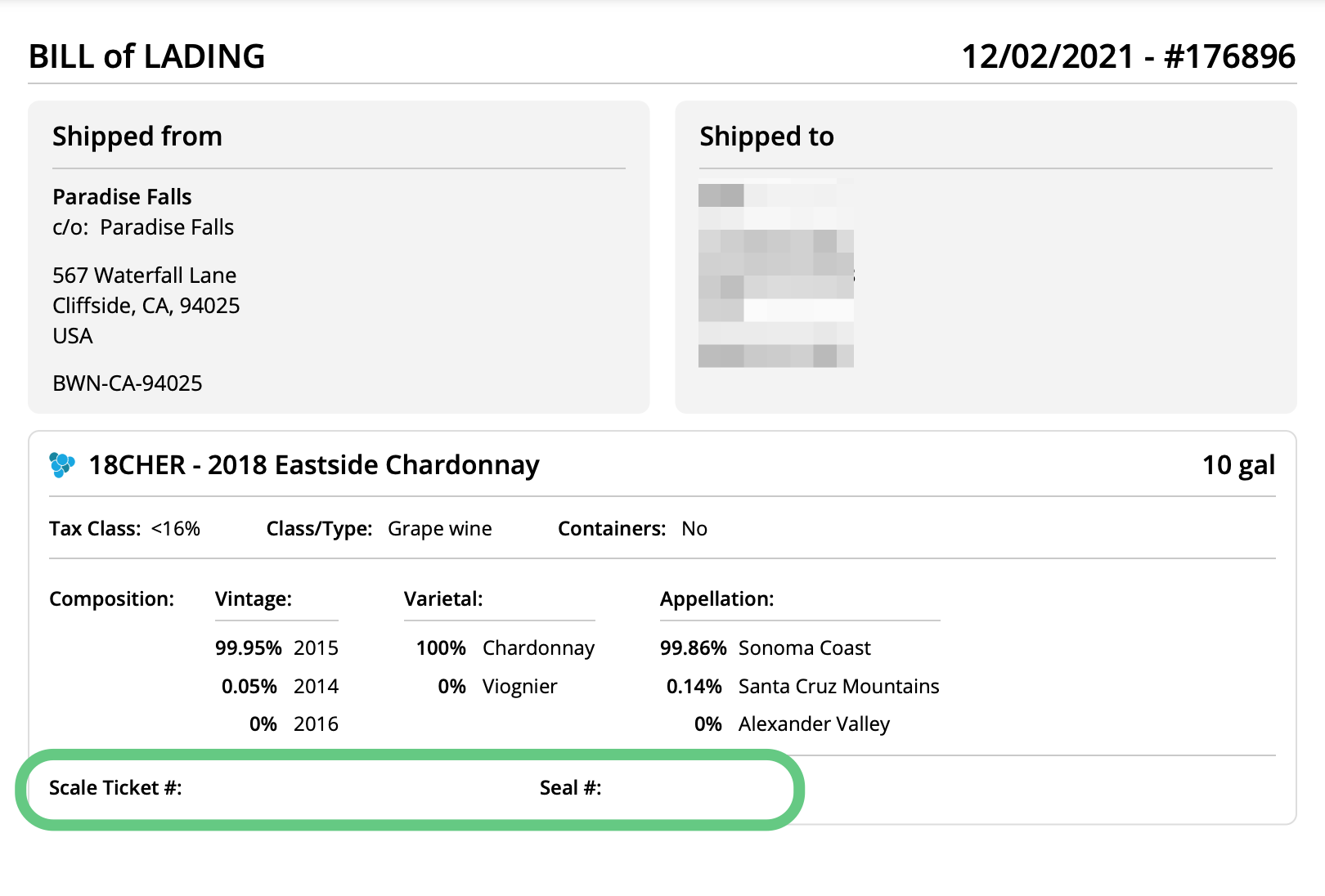 Bug Fixes
Duplicate work orders
Edit cost in Vintages tab slide over
Work order submission "at a specific time and date" showing as a backdated action and time

mL/kgal functioning as an addition rate

Blending Action missing final blend lot

B2B to another InnoVint winery visible bond selection

Create lot with no components from "Add Lot" page

Area wording from Acres to Hectares