10/22/21 Release Notes: Owner tags in Dry Goods Selector & Locations in B2Bs
The software releases for October 22, 2021 include:
New Features
Owner Visibility in Dry Goods Selector
Wineries with Custom Crush Permissions can now see which additives and packaging are assigned to a specific owner, are global, or have no owner tags.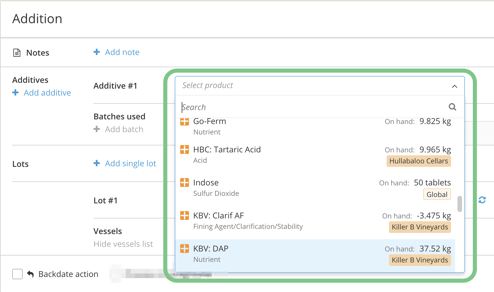 Improvements
Locations on Bond to Bond Transfers
When recording a B2B Transfer In or B2B Transfer Out, you can now add a "From" or "To" location. Learn more about adding and managing Locations here. Additionally, if you select a location, this location information will pre-populate your Bill of Lading (if generated).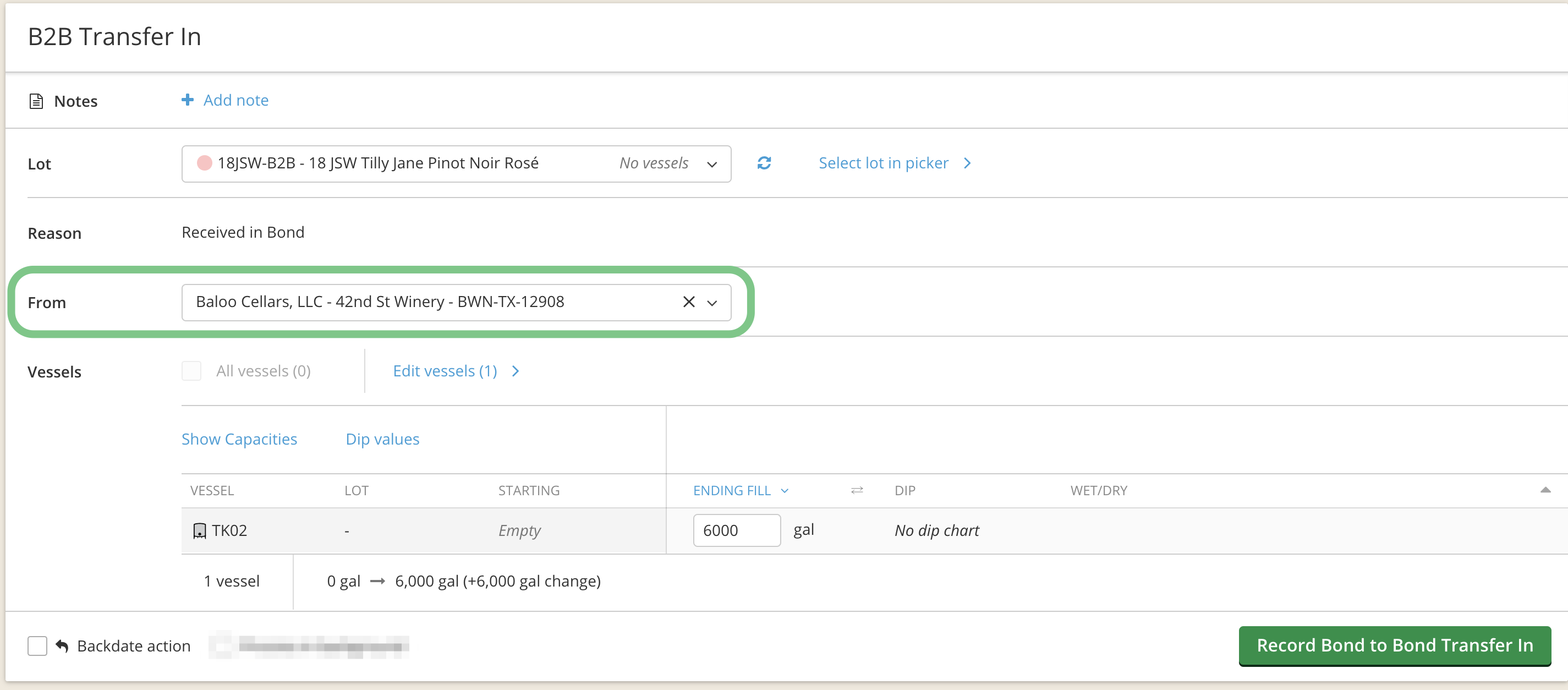 Vineyard Explorer Tag Filter
The Vineyard Explorer now contains a Tag Filter, where you can search for Tags on both Vineyards and Blocks. This is helpful to classify vineyards that are Organic, need a certain style of farming, or have shown signs of disease.

If tags are applied only to blocks, they will appear on the Block Details Page, but not on the Vineyard Explorer.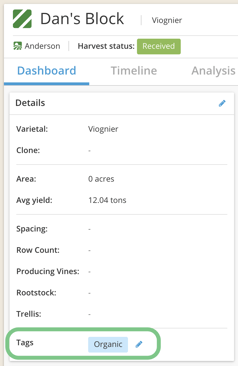 Bugs
Bottled Volume Production Losses Report
Juice Bleed for Metric Accounts
Orange Lot Labels