The software releases for October 29, 2021 include:
New Features
For B2B to Another InnoVint Winery the Bill of Lading Now Pre-Populates with 'Transfer to' Winery Bond Information
Completing a Bond to Bond Transfer to another InnoVint winery? Select a 'Transfer to' Winery location from your drop-down menu (this will pull up a list of the wineries you as a user have access to).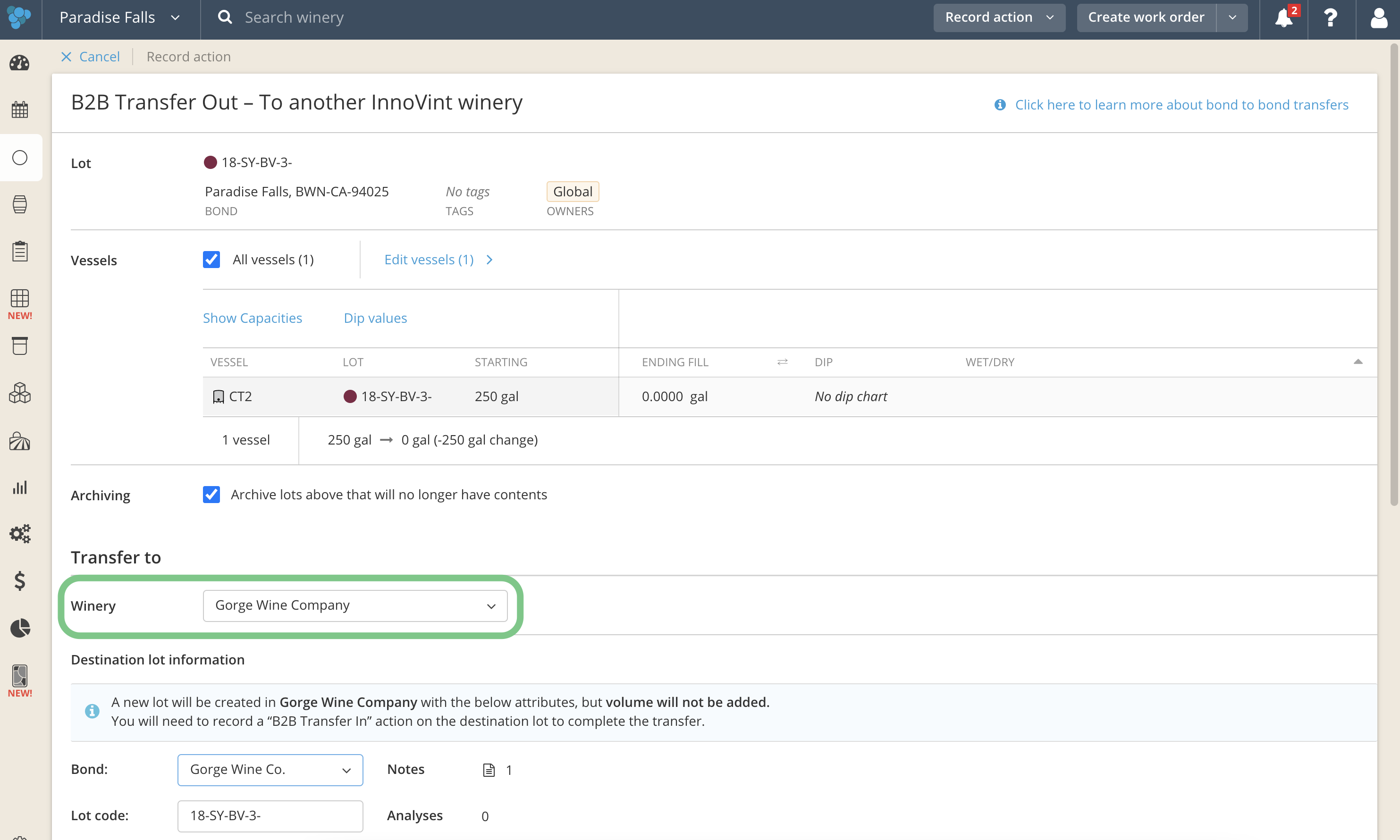 Select the receiving bond at the destination winery (this determines the bond information listed on your BOL).
Click

.
Your 'Shipped to' information is now pre-populated based on the bond information stored in InnoVint. Learn more about bond to bond transfers here.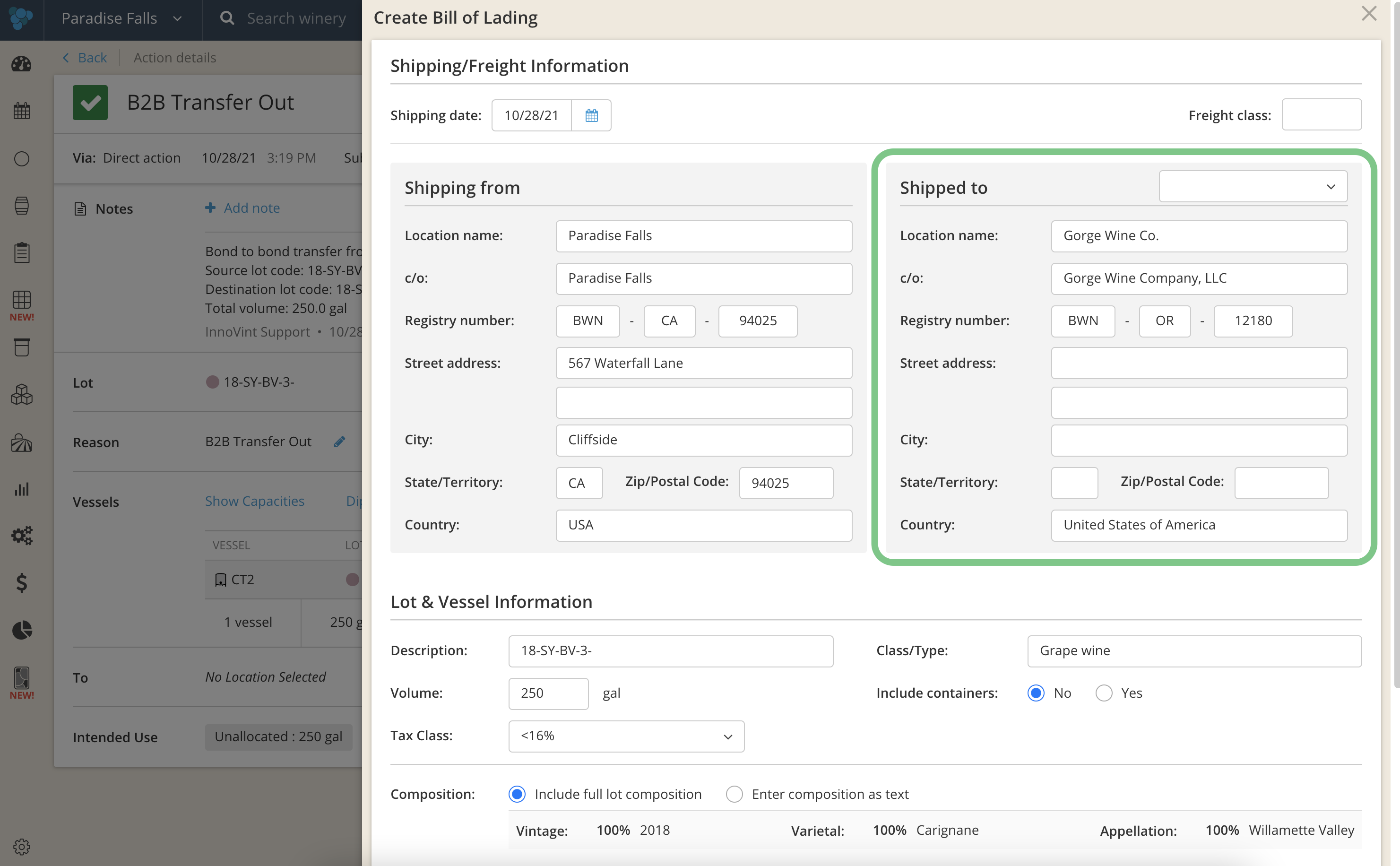 Getting Started Checklist
New to InnoVint or just want to make sure you are fully utilizing all that we have to offer? Check out our NEW onboarding checklist article where we cover how to set up all of your inventory and settings and provide great resources to dive deeper into your data.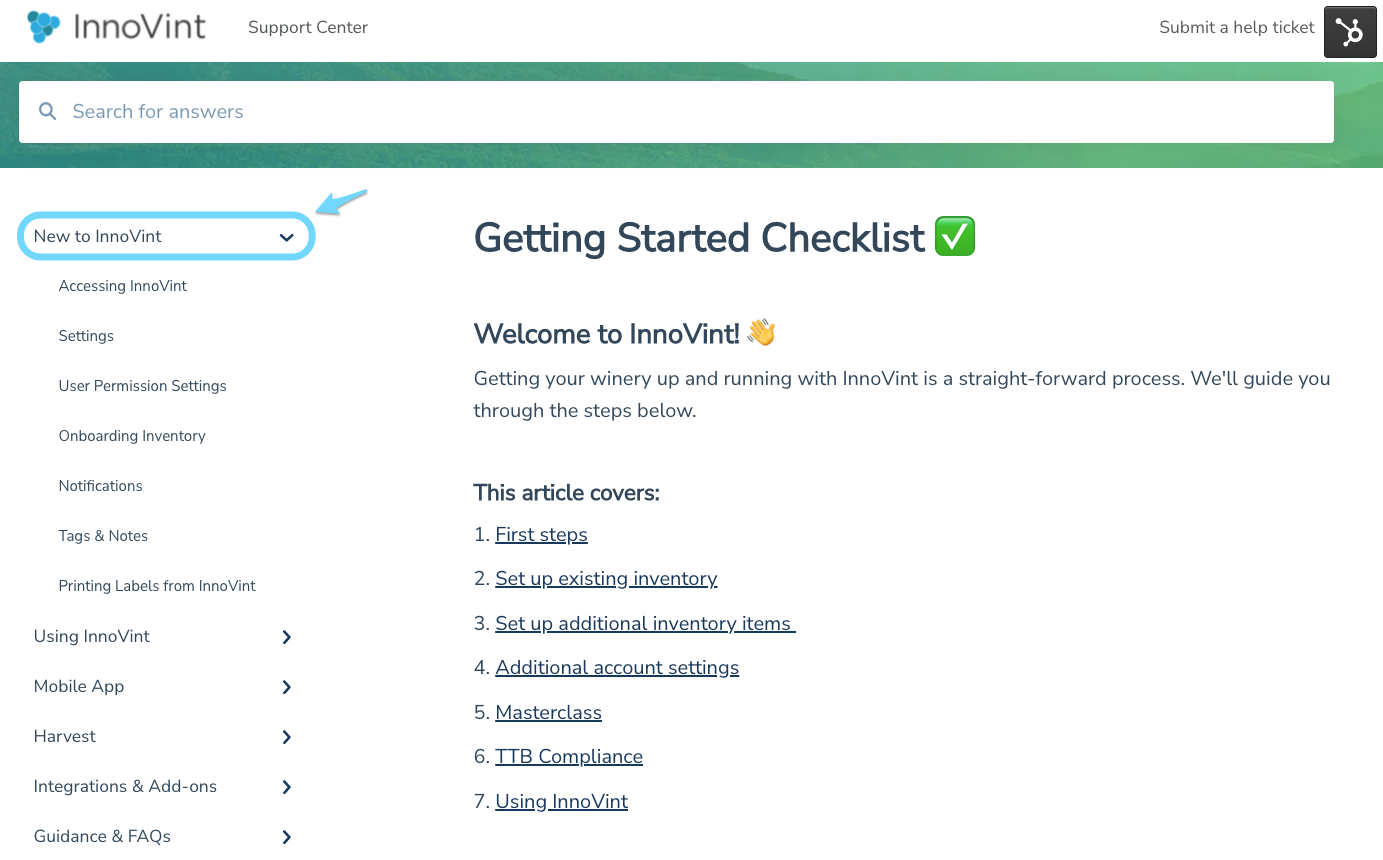 Improvements
Custom Analysis Reports Now Include Year in Date Adjacent to Analysis Reading
Analysis readings in all Custom Analysis Reports now include the year in the date located next to the individual reading. It is now easier to distinguish between readings if readings span multiple years.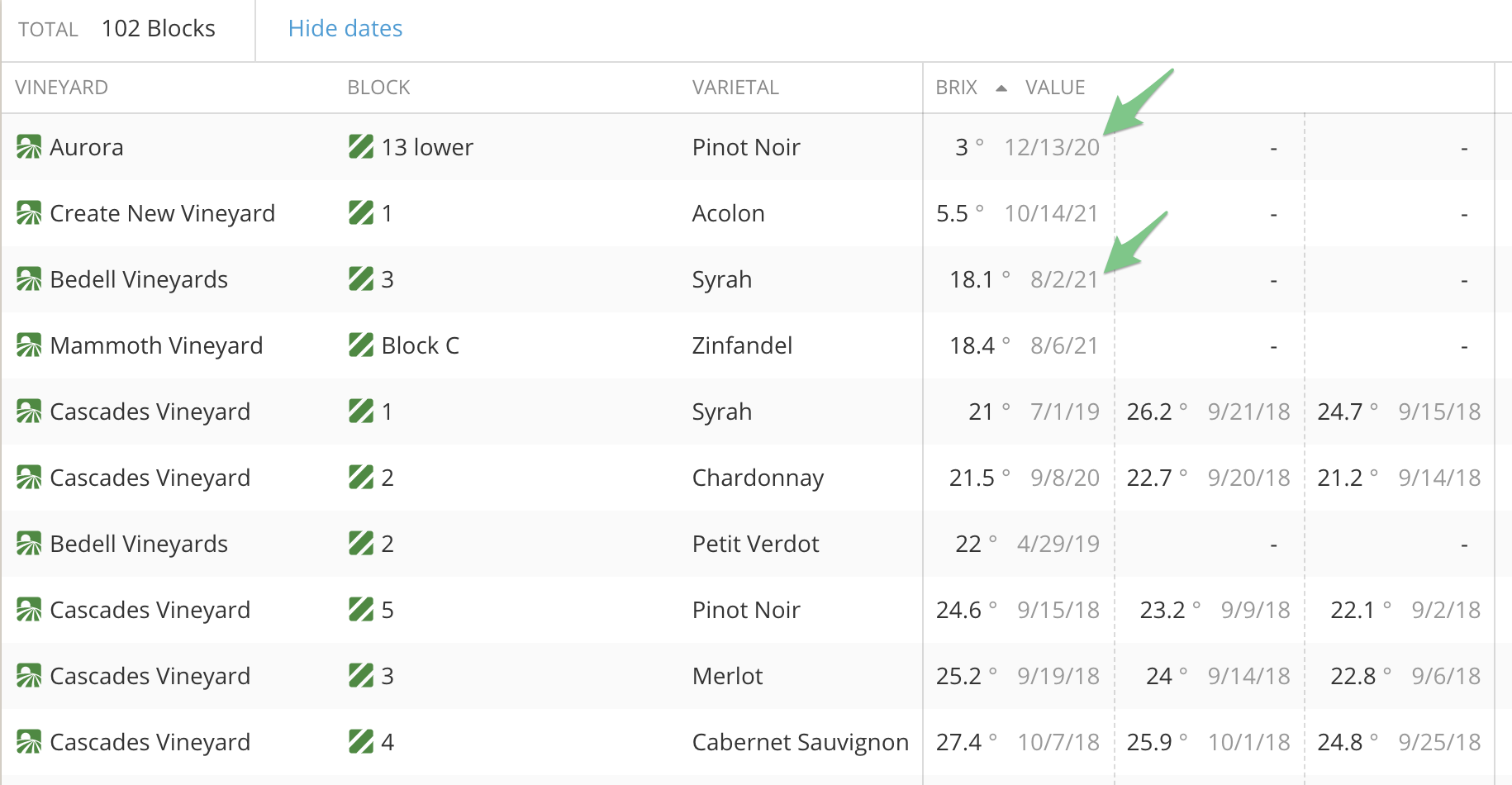 Lot 'Stage' International Settings
Accounts with International Settings can now choose a lot 'Stage' upon lot creation. This is particularly useful in creating new lots within movement actions (so the current and new lot can share the same stage) as well as in the creation of Case Goods lots.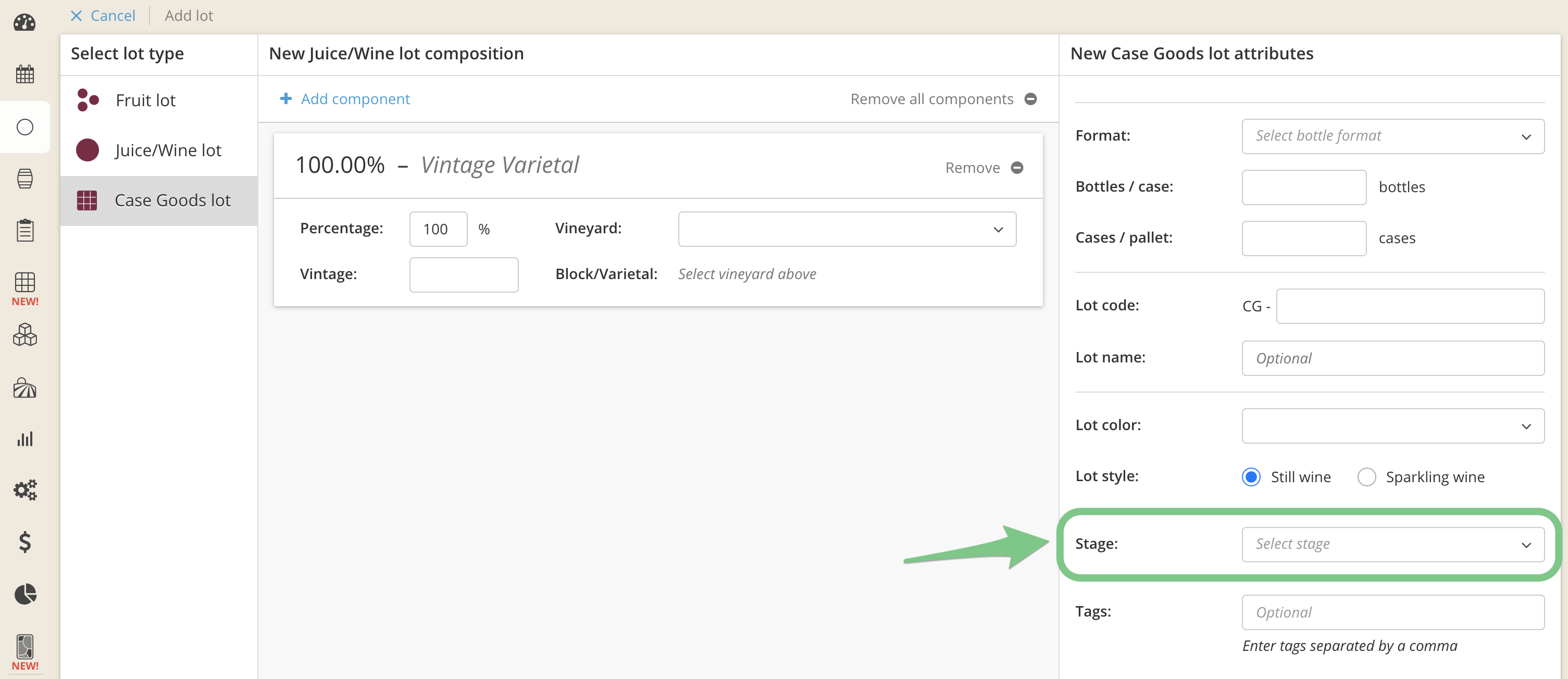 Bugs
Addition task without addition rate