1/7/21 Release Notes - New Custom Analysis Reports for Vessels
The software release for January 7, 2021 includes:
New Feature:
Custom Analysis Reports - Individual Vessels
In the Reports Explorer, you will now find an additional Custom Analysis Report option for tracking analyses on individual vessels.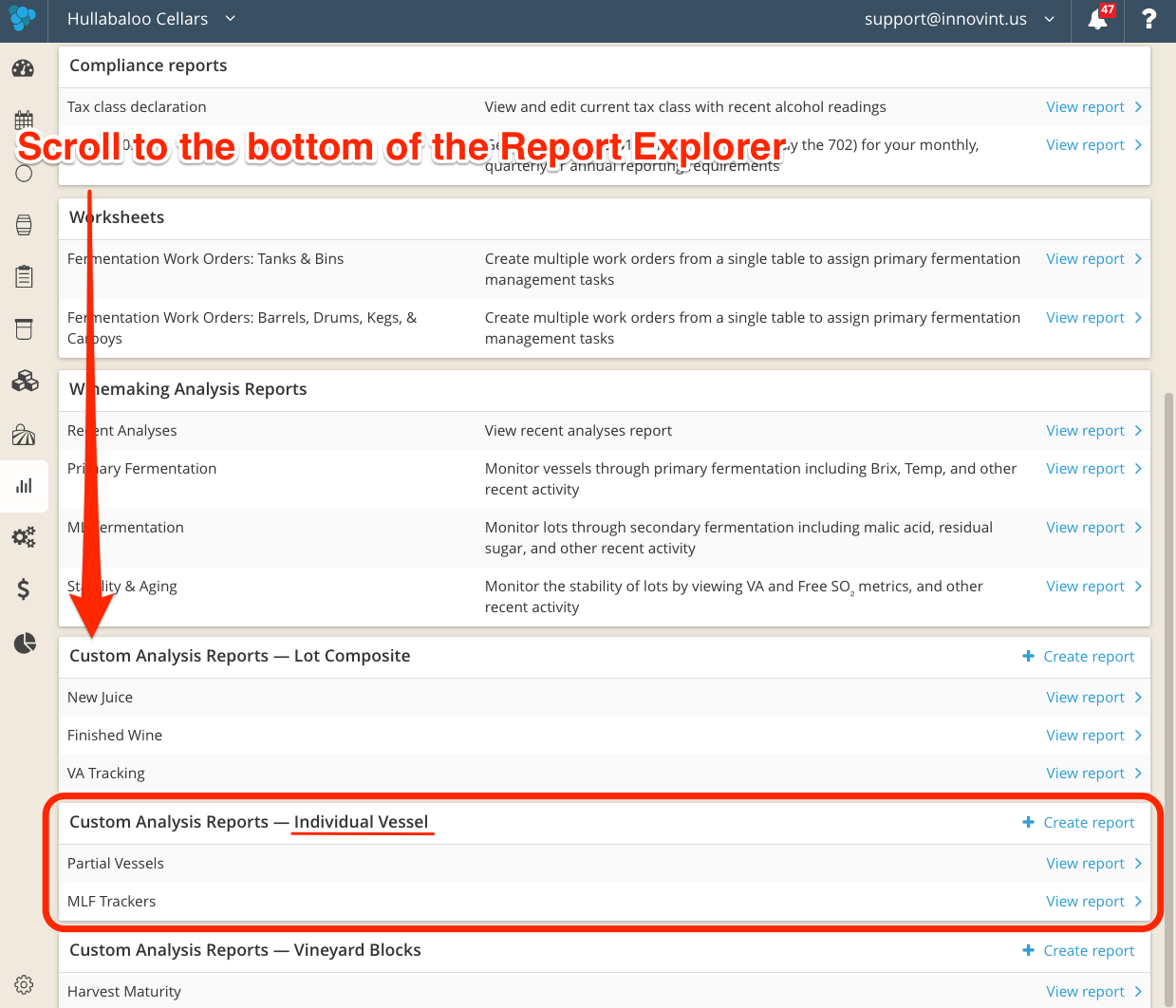 This report displays one vessel per line, and includes the vessel code, lot code, lot name, and current fill along with any selected analyses.

You'll also notice an improvement to the filters and analysis selection at the top of all Custom Analysis Reports. Some filters are now nested under a single filter dropdown.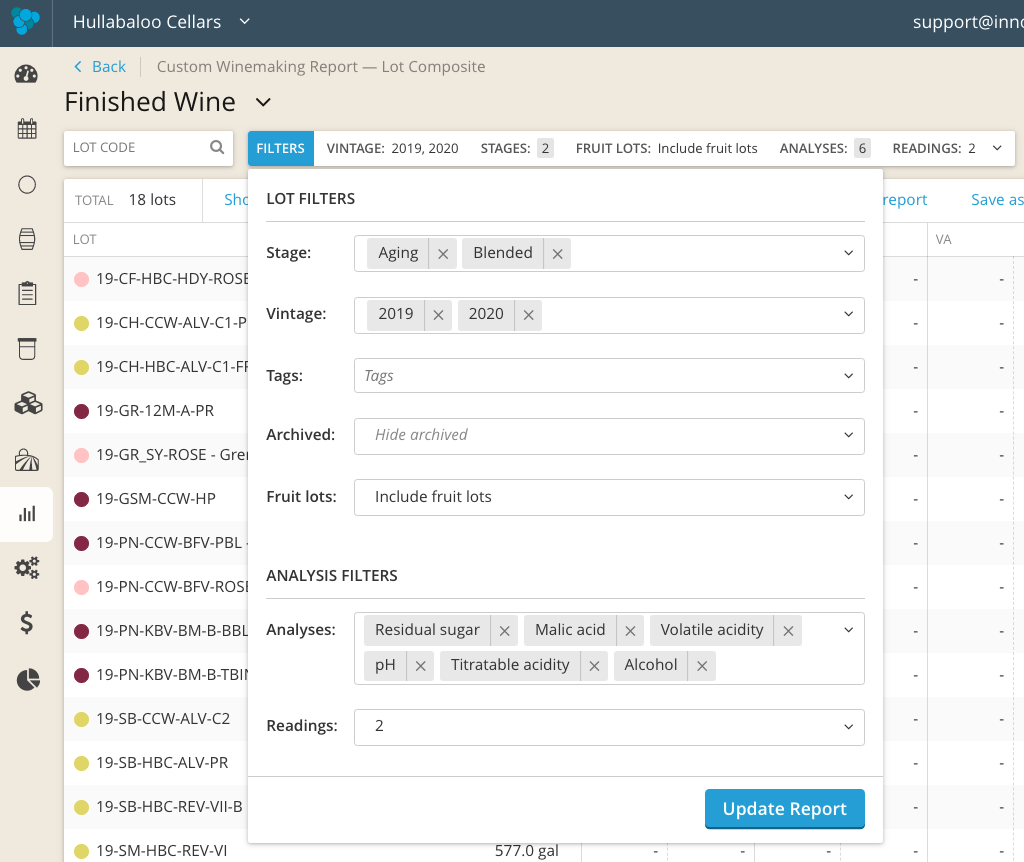 Read more about how to set up and use Custom Analysis Reports HERE .