10/20/20 Release Notes - New Lab Source & New Fruit Cost Report!
The software release on October 20, 2020 includes:
New Features:
Fruit Cost Report
This NEW report displays the cost per Receive Fruit action by vintage (for accounts with Costing activated).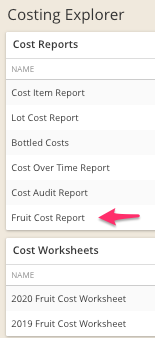 Improvements:
New Analysis Source
Erica Orr Wine Labs has now been added as an analysis source.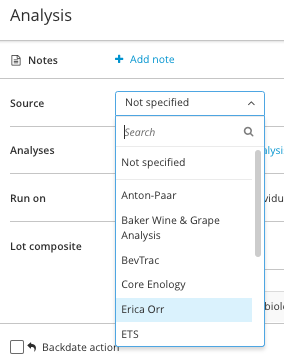 Bug Fixes:
Archive filter is functioning properly
Fix to Winemaking Reports