07/28/20 Release Notes - New! Sparkling Tax Classes
The software release on July 28, 2020 includes:
Improvements:
Sparkling Compliance
Accounts with Sparkling activated can now select between new Tax Class options: Bottle Fermented (BF) or Bulk Processed (BP)! Sparkling tax class selections flow through to the TTB 5120.17 report in Section A, column (e), line 2.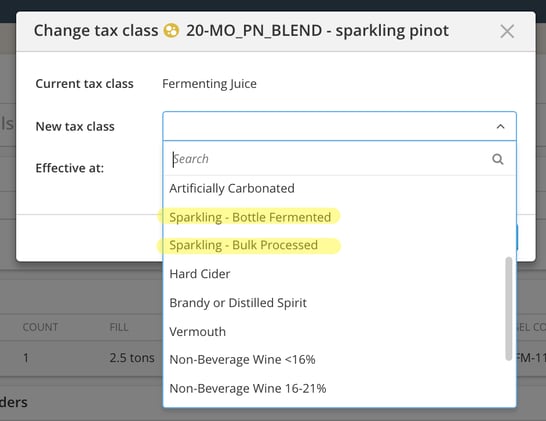 Additional Improvements:
Analysis format, Malic Acid (g/dL), can now be imported via the Analysis Import action