Winery Activity Lock Backdating
The Lock Backdating function can only be set by account Admins.
Lock Backdating allows an Admin to set the earliest date and time at which an action can be backdated in InnoVint. This helps to prevent any actions from being recorded in the account that may affect a previously submitted TTB report.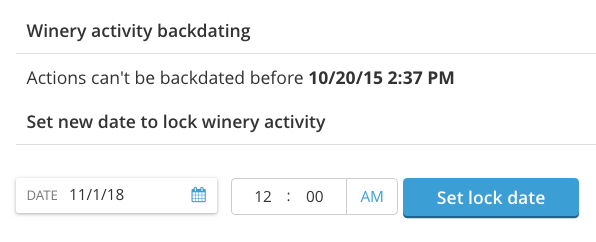 If a user tries to backdate an item to before the lock date, they will get this error message: