During fermentation you will want to record fermentation management actions, such as pumpovers and punchdowns, as well as any barrel stirring or the addition of dry ice. This article details these actions and also how to utilize Custom Actions during harvest. Fermentation management actions can be recorded directly on a juice or wine lot, assigned in a work order, and also assigned via the Fermentation Work Order Generator.
This article covers:
Fermentation Management Actions
via Direct Action

The example below is for a Pumpover, but each Fermentation Management Action works in the same way. These actions include:
Pumpover
Punchdown
Delestage
Pulsair
Dry Ice
Stir
You will have the option to add notes, leave details or instructions, and choose all or some of the lot's vessels to apply the action to. You can also backdate the action before clicking the

button.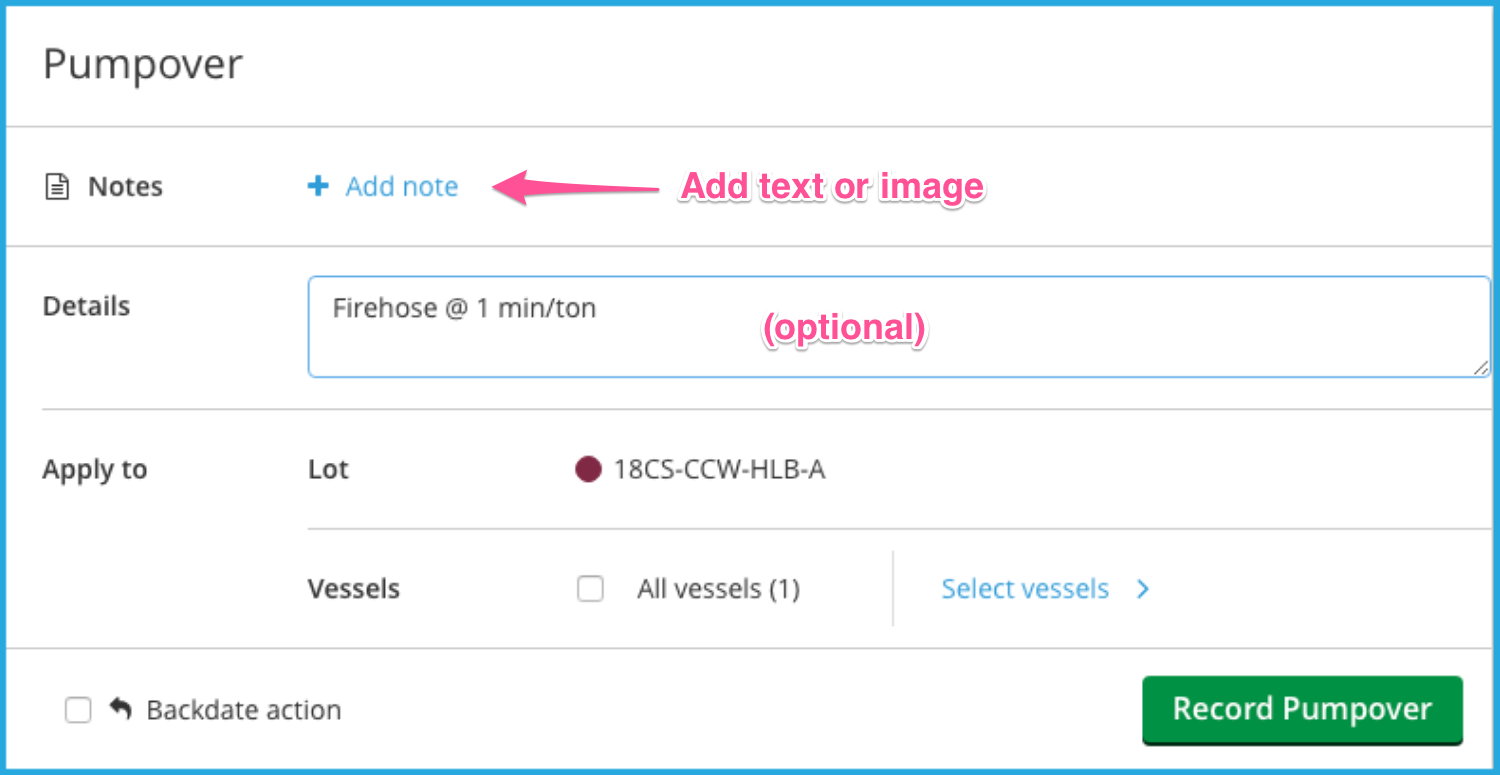 via Work Order


Custom Action
Click here for more information and details on using Custom Tasks in InnoVint.
via Direct Action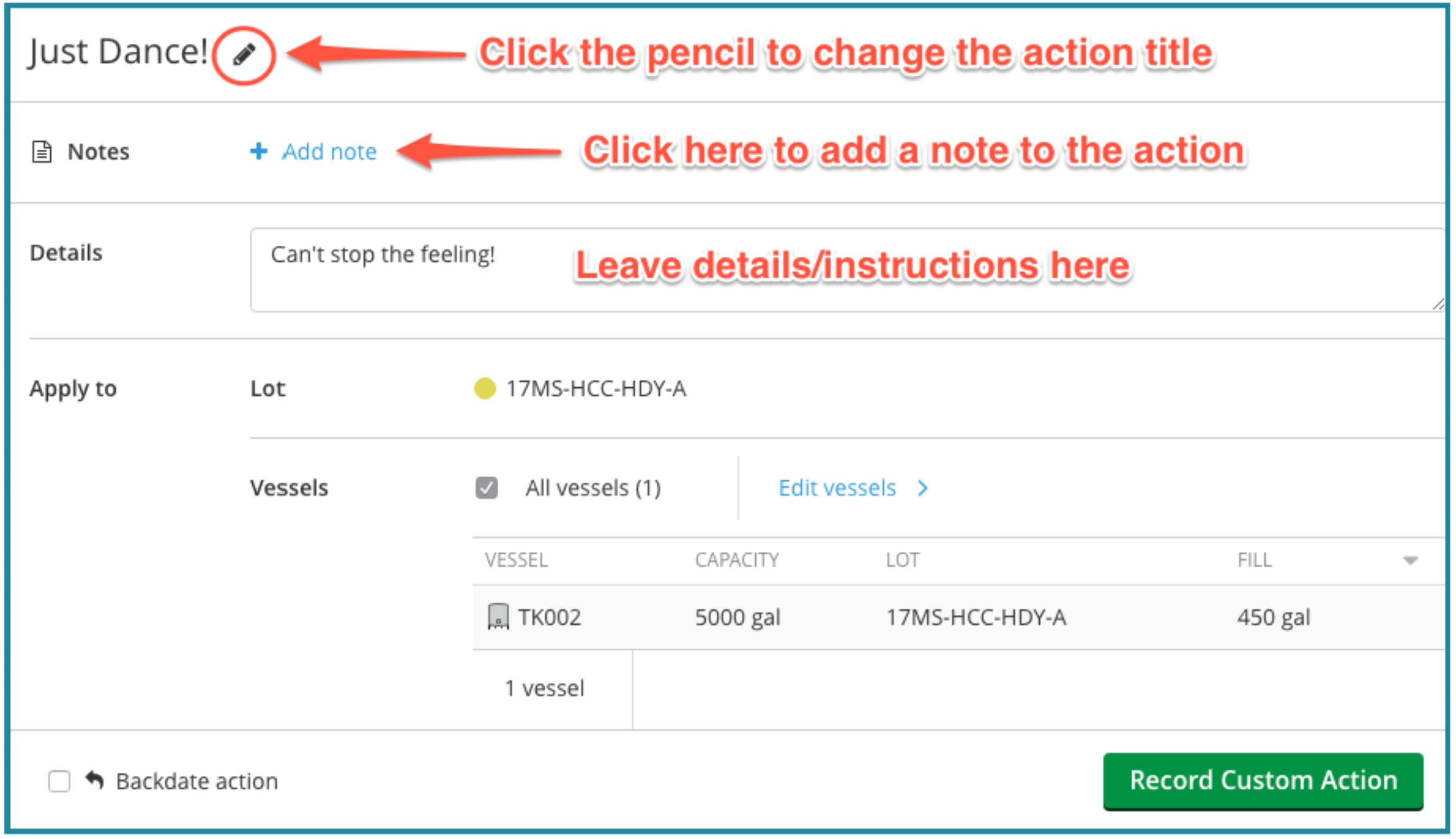 via Work Order


Fermentation Work Order Generator (aka Ferm Gen)
See our article on InnoVint's Fermentation Work Order Generator for details and instructions on how to assign harvest work orders for analysis, additions, and fermentation management tasks all from a single interface.