InnoVint is working behind the scenes of every action you perform in the system to provide an accurate 5120.17 TTB export report (previously the 702) for your winery.
InnoVint automatically reports all the gains and losses in the system by tax class to the correct cell on your 5120.17 report for TTB filing. The exported/downloaded 5120.17 form is editable so you can complete additional sections if needed, then print and put it in the mail. TTB filing has never been so easy!
This article covers:
How to generate and download the TTB 5120.17
First, double-check that your tax classes are set correctly on your lots from the Tax Class Declaration worksheet under the Compliance section of the Report Explorer.
When ready, go to the TTB 5120.17 report in the Report Explorer.
Select the bond number you're running the report for and the date range desired, then click Download the TTB 5120.17. (Learn more about the Audit Report here.)
This will download the editable 5120.17 form from the TTB and will include the data in InnoVint within the date range you selected. Everything is editable so feel free to continue editing the export.
Instructions for the TTB Smart Form
The TTB form is NOT supported by the Chrome PDF viewer. You must open up and work with the 5120.17 TTB form in Adobe Acrobat to guarantee data population accuracy and save changes.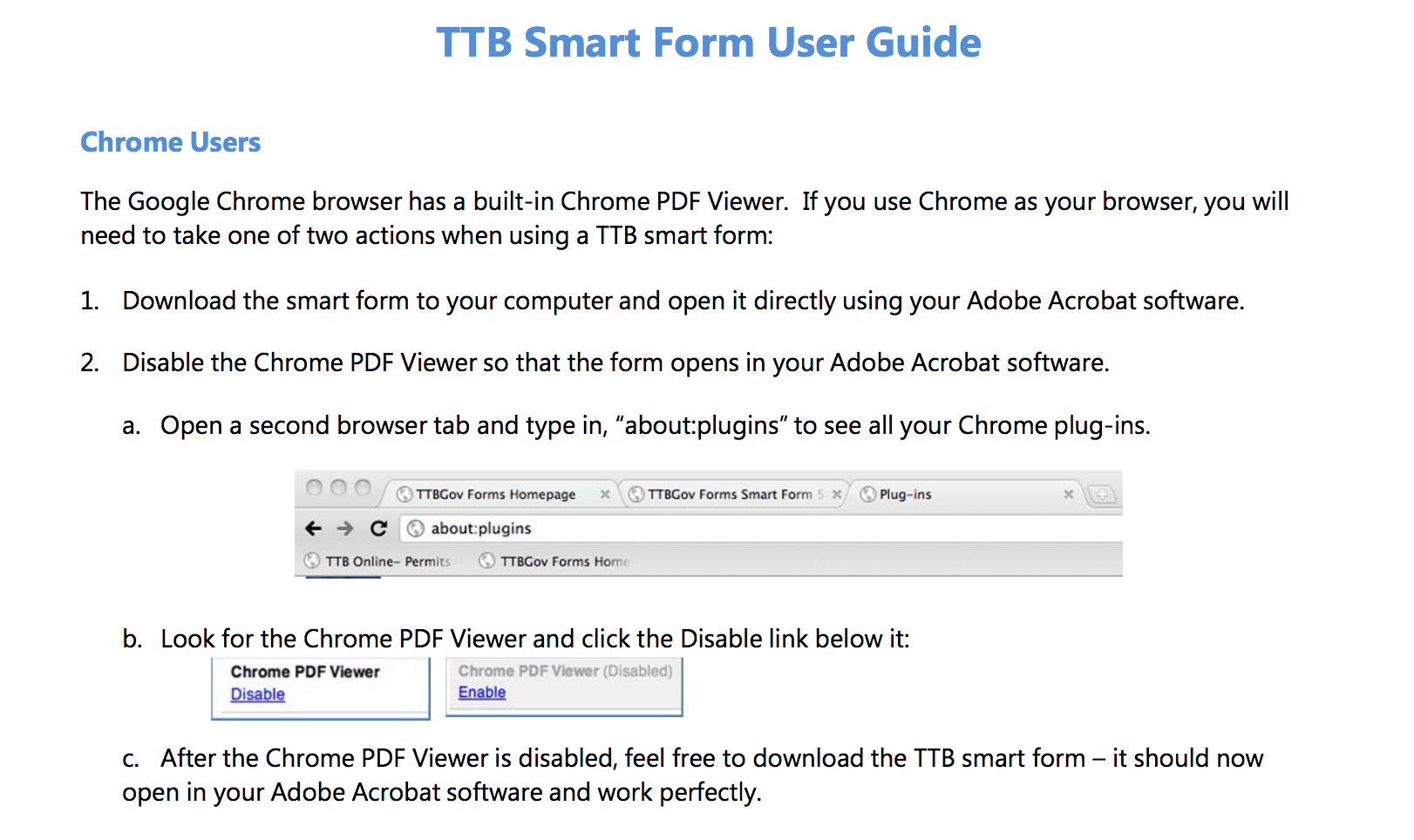 Before you file, remember:
If you

do not

have Case Goods Management activated, make sure to fill in Section B: Bottled Wines with any additional information.
Complete the Header. InnoVint has the ability to complete the Operated By, EIN, and Registry Number fields (email us at support@innovint.us if you don't see this information and would like it to auto-populate for you). Since the download offers custom date ranges, we require you to fill in the left part of the header for Period Covered and Version.
Don't forget to sign and date the bottom of Page 2!
InnoVint recommends printing additional copies and retain for your physical records.
For more information on how InnoVint populates the TTB report, please reference this article in our Support Center.