Bottling
Click into the Bottle task to get started. You can change the vessel or volume you are depleting at any time by clicking on "Vessels to Deplete" and selecting the vessel you want to change.
You can also add new vessels in at any time by clicking the "Add Vessel" button in the top right corner of the screen.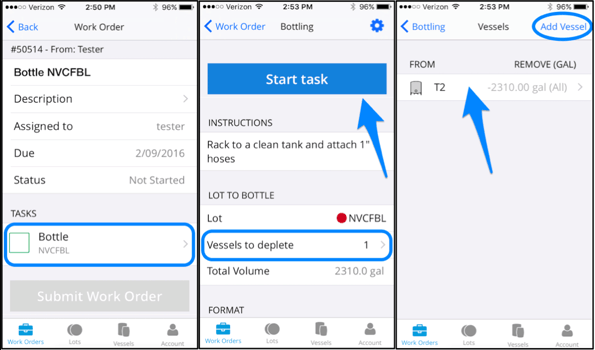 To change the volume you are depleting from what was requested, enter the new volume into the appropriate boxes and press "Save".
To enter in the Actual number of cases and bottles that were bottled, click on each format to view the details.
Enter the correct number of bottles and cases and press "Save".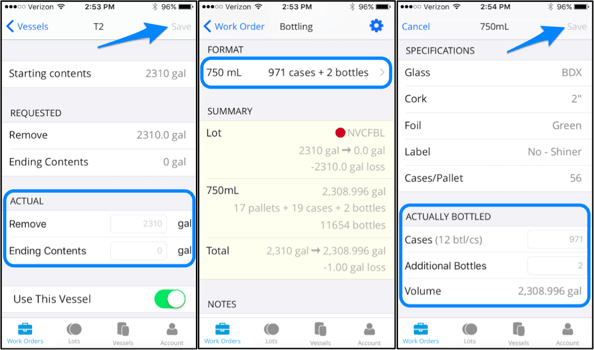 When you are satisfied all of the information is input in the system and correct, you can complete and submit your work order.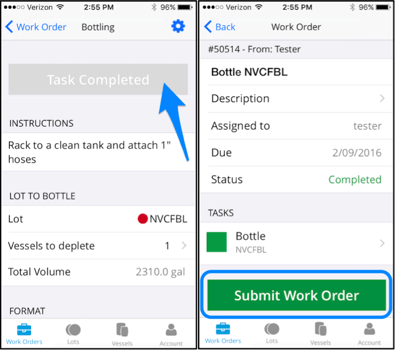 Your bottling is now in the system!