You can change the codes, names, colors or styles of your lots at any point in time, whether they have contents or not, as long as your lot is not Archived. These lot properties will change to display the new code, name, color or style throughout the entire history of the lot.
InnoVint does not track when and how lot codes are changed in the Lot history. These changes are not tracked as actions (like a Tax Class change). We recommend adding a note to the lot or recording a custom action to keep a visual record of when a lot code has been changed in the Lot history.
You can find the record of these changes in the Lot Properties History (see more below).
How to edit Lot Properties
To edit the lot code, name, color or style, select "Change lot properties" from the "More" dropdown menu on the lot details page.

Enter the details that you want to change to and press "Save lot properties."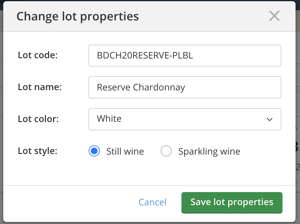 You're all set with your new lot details!
Lot Properties History
Find the Lot properties history, on the History tab of the Lot details page.

Here, you can find all lot properties and attribute changes that InnoVint tracks as of a point in time (you will not find a record of Owner or Tag changes, since that time-stamped information is not recorded).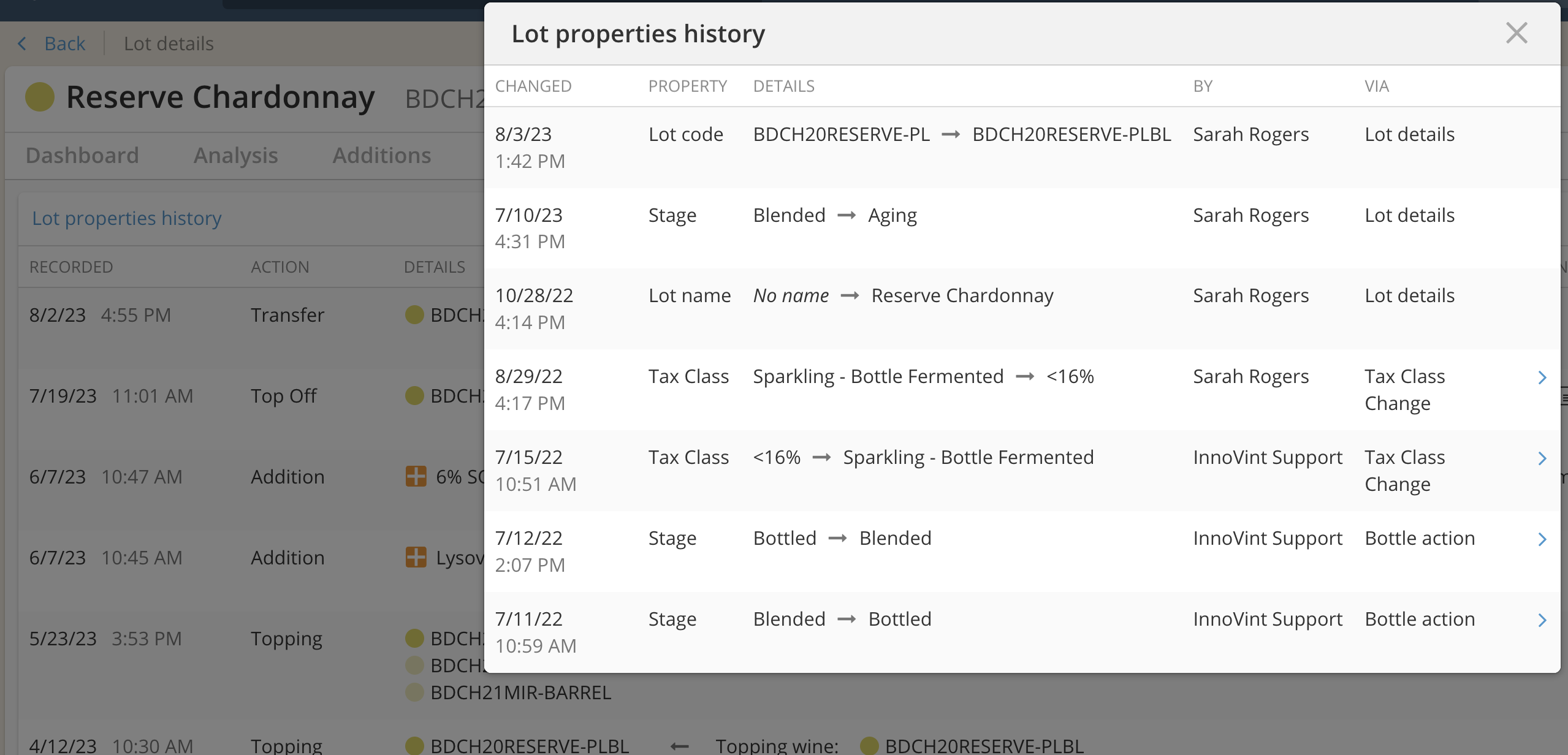 You can find a winery level Lot Properties History, in the Report Explorer, under Activity Reports.