Calendar & Activity Reporting
Activity Calendar
To access the Activity Calendar, select Calendar from the left-hand navigation menu. InnoVint defaults to the Activity Calendar view.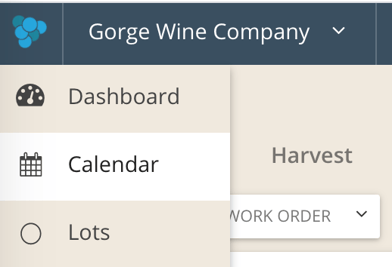 The Activity Calendar can be viewed by month or week. Choose your option in the top right corner of the calendar.
The Activity Calendar displays all recorded actions and open work orders. All open work orders are shown in blue. All submitted actions are shown in green. Clicking on a tile in the calendar will open the associated work order or direct action in a new tab.
Drag and drop open work orders (in blue) to change the due date.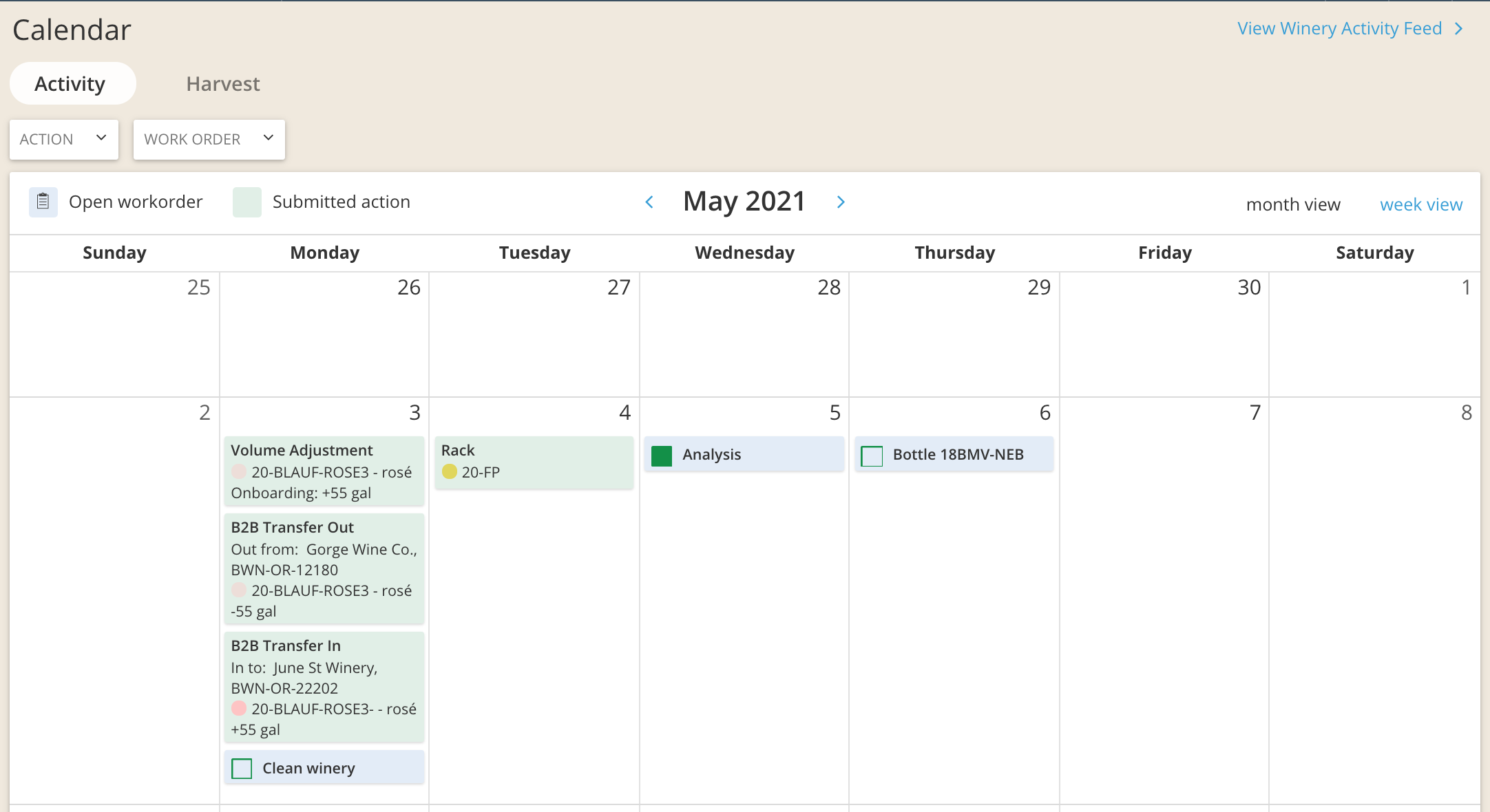 To see specific actions and tasks, you can search for those in the Action and Work Order dropdown filters. Use the Action filter to find recorded actions and tasks (entered via direct action or submitted work order), and the Work Order filter to find specific tasks in open work orders.