Recording Additions
Users can record an Addition as part of a work order on their mobile device. Click on the task assigned to you and press "Start task" If no batches were selected for the additive you are using, click into Batches used to choose one. Users can see the available batches and their respective contents.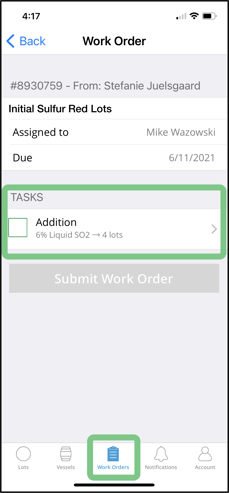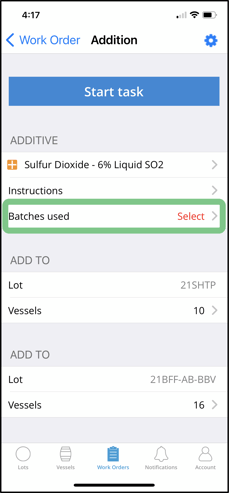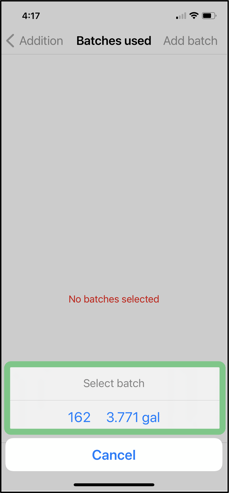 Once a batch is selected, users can click in to view details of the batch and turn that individual batch on or off. Users can also click into instruction to see details of any direction given in the work order.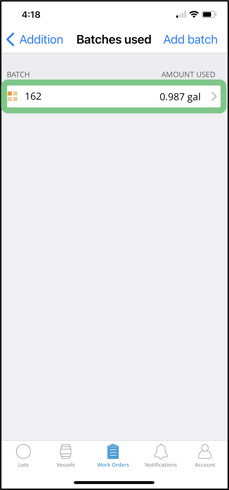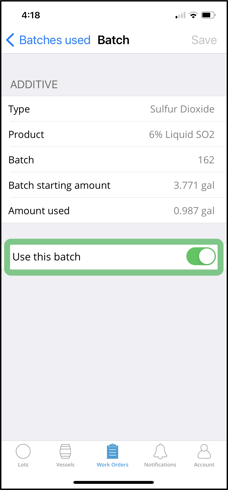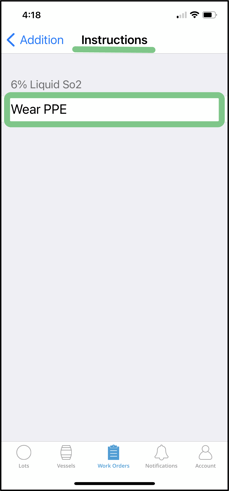 All lots being added to are visible along with their respective vessels. Click into any vessel to adjust the amount added or to turn the vessel off if it is not being used in the task. Be sure to save any changes that are made.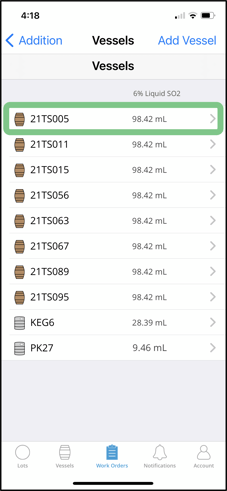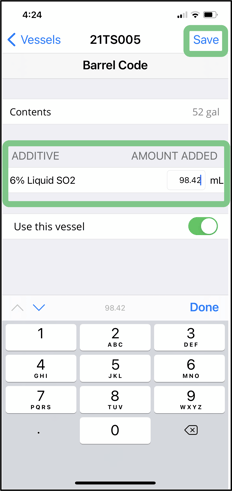 Once you are satisfied any and all changes to the work order are correct, complete the task and submit the work order.