The Drain and Press task can be created on the web app and then accessed and completed using the mobile app. Users can drain one or more vessels at a time into one or multiple lots and destination vessels. Confirm that the "Ending contents" of the drain vessels are zero for each one being drained.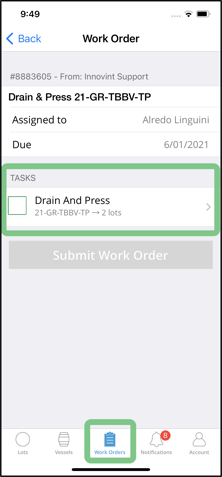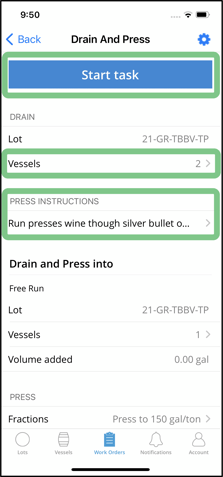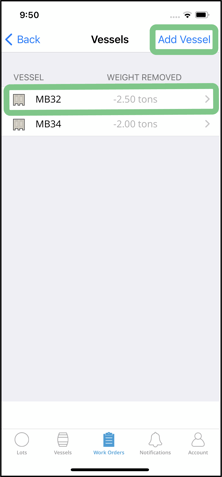 Destination vessels can be selected when creating the work order or can be chosen by the cellar crew on the floor. Press the "Vessels" button to see your destination vessels for the Free Run. If no vessels were previously selected, use the "Add Vessels" button to chose receiving vessels. Previously selected destination vessels can also be turned off with the toggle switch if you decide not to use them in the action. Press instructions can be viewed in more detail by clicking into them.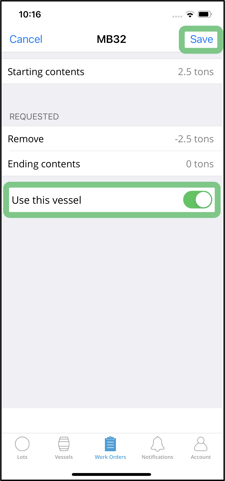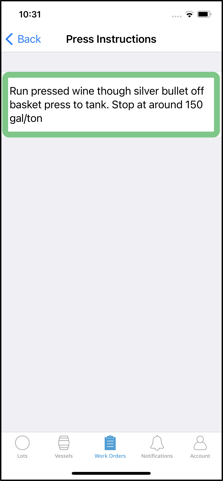 Once you have found the receiving vessels you want to use, click into them and add the gallonage gained for Free Run. If you chose to combine your free run and press fractions, there will only be one destination lot, unless another press fraction is created (such as hard press).
If you are adding to a vessel already containing contents, this will be reflected in the starting contents of that vessel. Add the gallonage that was gained from the Free Run and the total will be calculated based on the starting and added gallonage.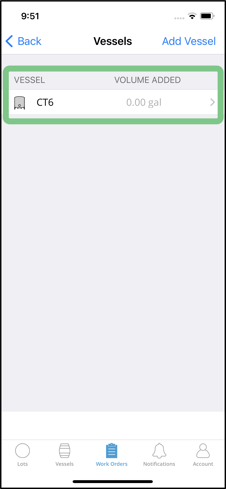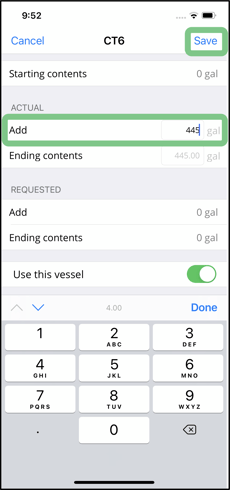 After you press Save, the destination vessel will be filled with the gallonage you added. Move on to the Press section and click into the Vessels button to fill the receiving vessels with pressed wine.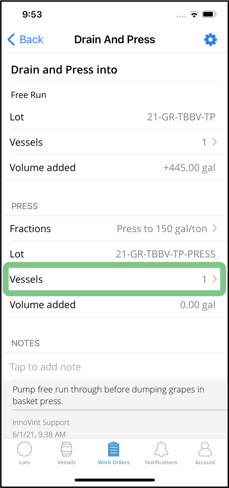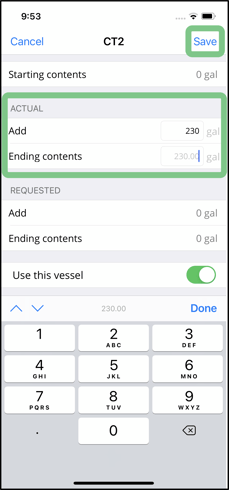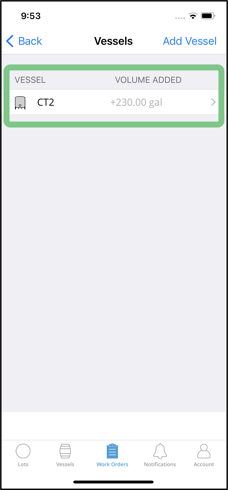 Select the vessel to see the details and add gallonage in the "Add" or "Ending contents" section. Review each destination lot to make sure the lot code and destination vessels are correct as well as the gallonage put into each vessel.
Once you are confident all information is correct, complete and submit your work order to move your lot from tons to gallons of free run and pressed wine.