The Process Fruit To Tons task can be accessed through the mobile app.
The Process Fruit to Tons task allows you to process some or all of fruit in a single lot into tank or macrobin. You may choose to leave some fruit behind to be processed into a separate lot. Begin by clicking into the task and press "Start Task". Click into "Fruit to Process" and if you have any fruit not being processed, you can enter it in the "actual remaining" field, or leave this at zero if you are processing it all.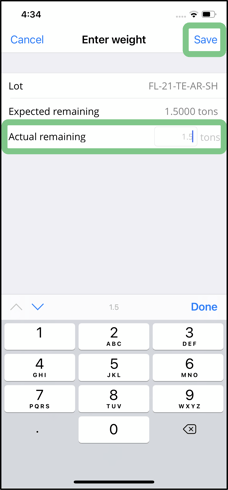 Whether you chose your receiving vessels when creating the work order or allow the cellar staff to choose, you can select these vessels by clicking into the "Vessels" section under each lot. If no vessels had been chosen when creating the work order, you must add them here by using the "Add Vessel" button.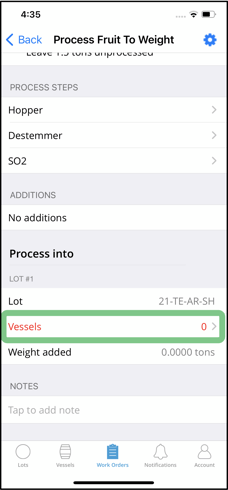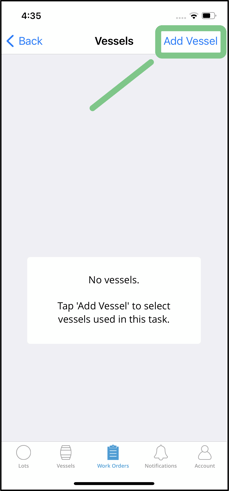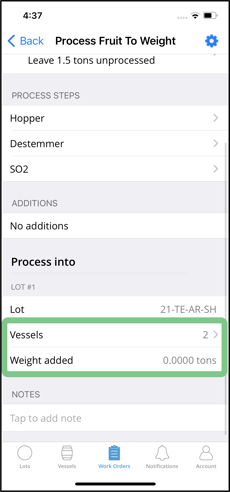 Once you have selected the vessels you want to fill for your receiving lot, click on each one individually to fill it with tonnage. Enter the tonnage you want to fill the vessel in the "Ending contents" section and press Save. If you have pre-selected a vessel and no longer want to use it, you can turn it off.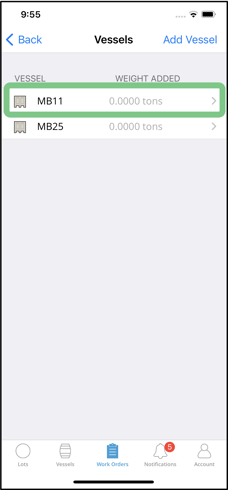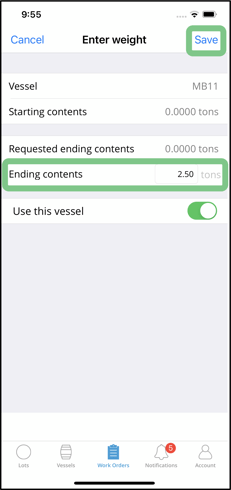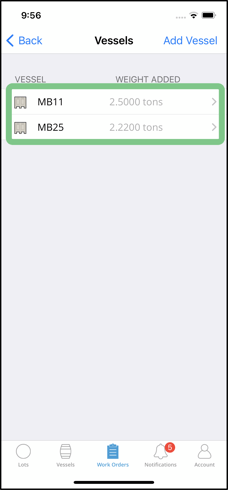 After filling your vessels, make sure the summary looks correct, then complete and submit your work order to get your fruit into vessels.