Process Fruit to Gallons
The Process Fruit to Gallons task is accessible through the mobile app. You can process all of your fruit at once, or leave some unprocessed for future processing (possibly combined with another lot). If you do chose to leave some behind, enter the tonnage into the "Actual remaining" section and Save. You can process into one lot, or multiple lots through this task.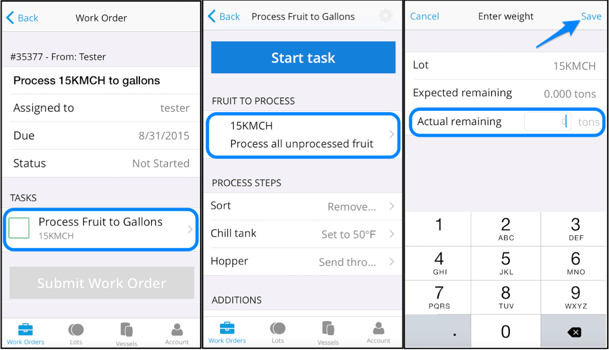 To fill your vessels in each receiving lot with the desired gallonage, click on the vessels button. You may have pre-selected a destination vessel when creating the work order, or you may need to add one (or more) now to fill.
Select the vessel you want to fill from the list, add the desired gallonage in the "Ending contents" section, and press Save. Repeat this for all vessels being filled.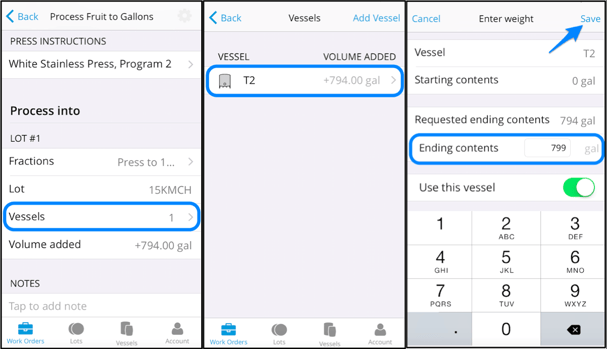 Add another vessel if necessary using the "Add Vessel" button in the top right corner. Once you are satisfied your task contains all the correct and complete information, complete and submit your work order to fill your vessels with gallonage.