Receiving Fruit
The Receive Fruit task can be used on the mobile app to bring fruit into the winery in real time. Click on the work order task to view details and start. You can choose to record the weight tag # or not depending on your wineries practices. The weight tag #s are used in the Reporting section in the Fruit Intake Report to track all incoming fruit. Hit "Save" to keep any relevant information added.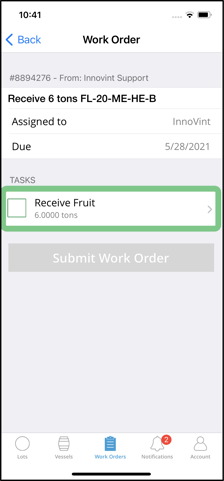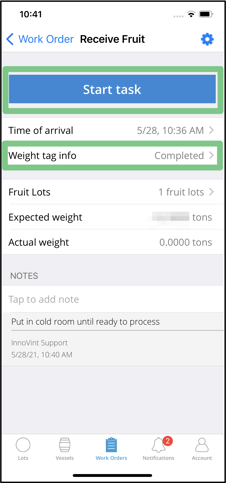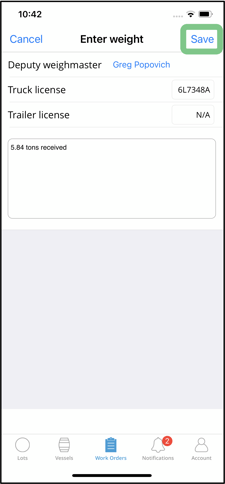 Select "Fruit Lots" to enter the actual weight received by adding a "Weigh Group". You can choose to enter weight with either one or two macrobins for Gross Weight and the system will tare to give you Net Weight. Make sure to press Save after entering Actual Weight to get your total Received Fruit weight.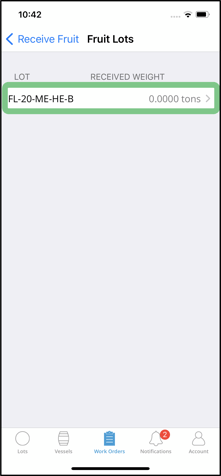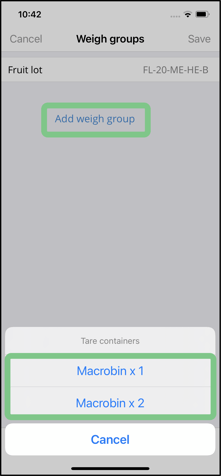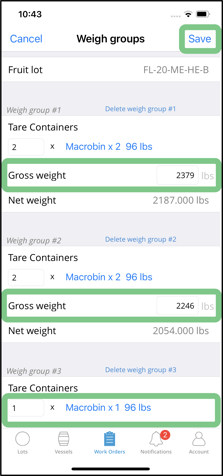 Review your Work Order to make sure all information is correct in the summary before completing. Leave any notes you desire on fruit appearance, observations, etc. When you're all set, press the "Submit Work Order" button to get your fruit into the system.