The Rack and Return task can be completed and submitted using the mobile app after being created on the web app. Click into the specific task desired on the work order and press "Start task" to begin.
If you wish to alter the vessels that were racked out of, or change the final ending contents of one of the vessels, select it from the "Vessels Racked" list by clicking into it.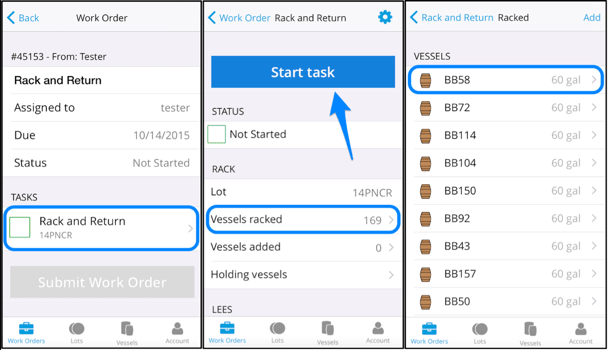 Select the "Ending Contents" to change the value if the vessel is not refilled to its original level after returning the wine. In the example below, this barrel was totally emptied and the remaining gallons are transferred to a half barrel.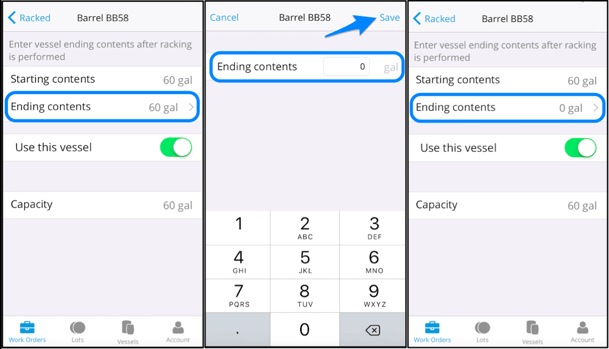 Next, click into the "Vessels Added" section to add a breakdown vessel if not all original vessels are refilled. This can be another barrel, a keg, etc.
Click "Add" to select a new vessel and search for the desired vessel in the Text Search box. Click on the vessel you want from the list to select it for filling.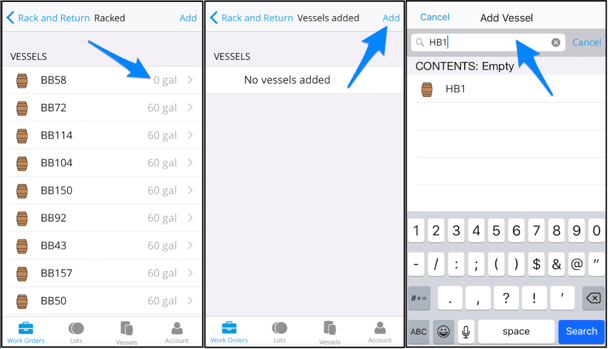 Click on "Ending Contents" to add gallonage to the new vessel. Type in the gallons you added and press "Save" to fill the new vessel.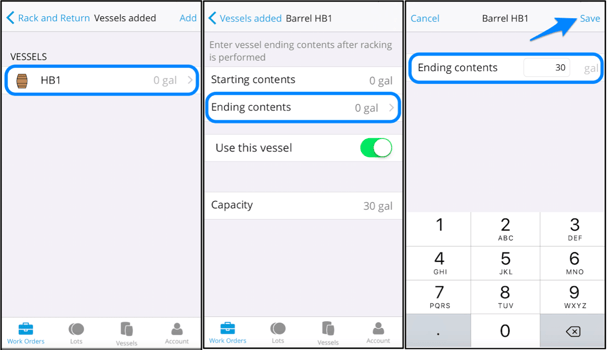 Confirm the ending contents are adjusted to what you added before moving on. You can click into the "Holding Vessels" section to see where to temporarily hold the wine during the Rack and Return if one was entered upon task creation.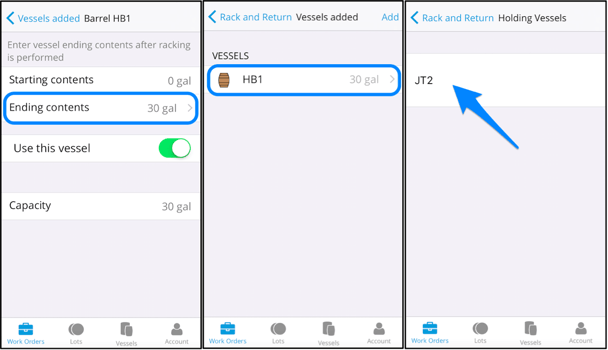 If you elected to save your lees for this task, you can click into the Lees "Vessels" section to fill the one assigned or to add a new vessel if one was not chosen during task creation.
If no vessels were previously selected, or if you need to change the receiving vessel, click "Add" to put a new vessel into the task. Search for the desired vessel for lees and click it to select.
You can turn off a vessel at any point so it will not be used, using the green switch next to the "Use this vessel" section.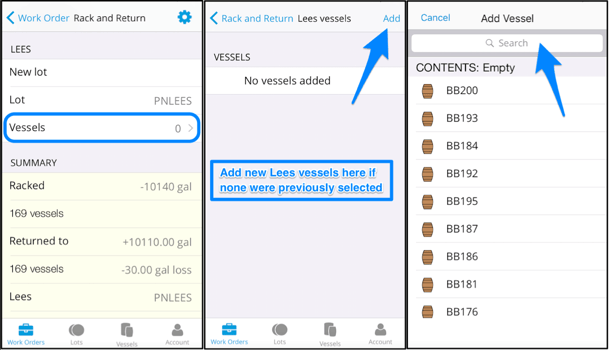 When you have selected the desired lees receiving vessel, click into it to fill to the correct level of lees saved from the Rack and Return in the "Ending Contents" section.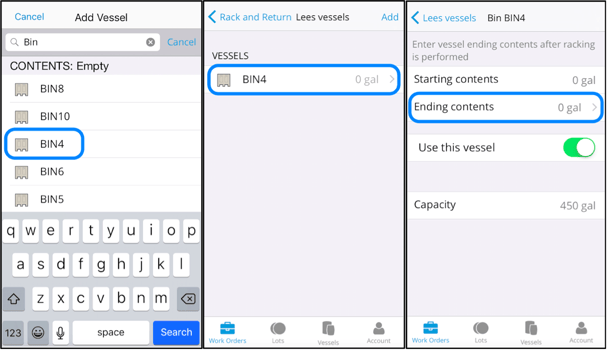 Enter in the amount of lees gallons put into the vessel and press "Save". Confirm the new ending contents of that vessel match what you saved in the cellar.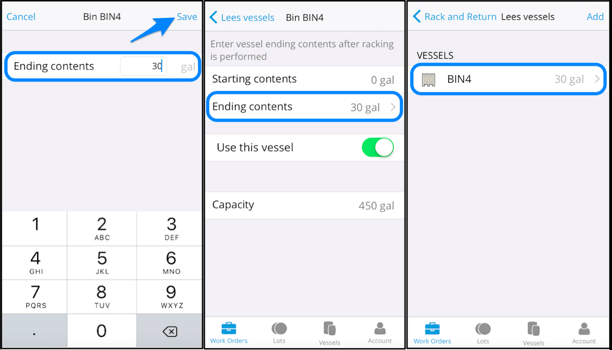 Review your summary to ensure all information is correct including any net change in gallons and loss or gain of vessels. When you are satisfied all the information is correct, Complete the task and Submit your Work Order to get your Rack and Return into the system.