To perform a Barrel Down using the mobile app, first create the task on a work order on your desktop or laptop and assign to to a Team Member. Click into the task to view details and Start it. To select and set the gallonage being removed from the source vessel, click on the vessels button in the "Barrel Down From" section.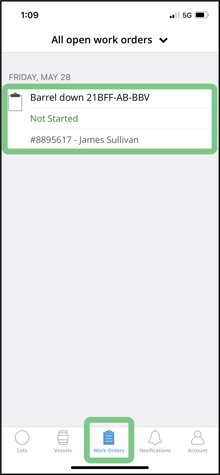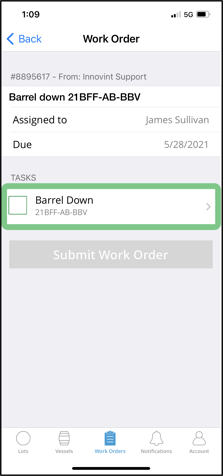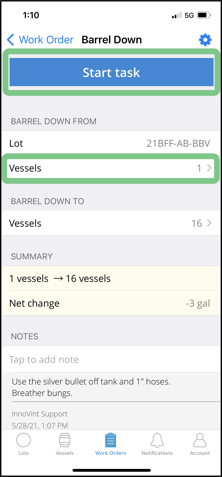 Select one of the source vessels to view more information. From this page you can change how many gallons are removed from the source vessel, turn this vessel off if you no longer wish to remove gallonage it, and add a new source vessel.
When you go to the "Barrel Down To" page, you can see details on any of the receiving vessels, or add another receiving vessel if desired.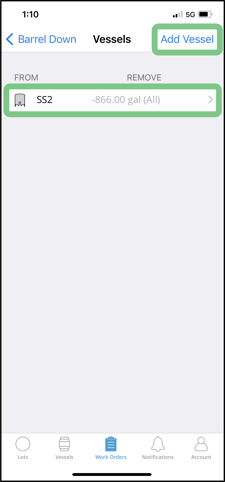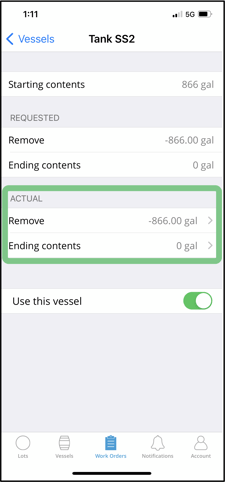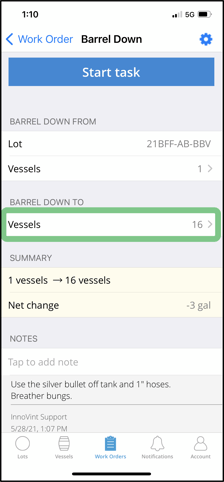 If adding a new vessel, easily find it by using the search box at the top of the page. Tap the new vessel to select it and move it to the "Barrel Down To" vessels page.
The Summary page gives the details of the task including source vessels and gallonage, receiving vessels, final gallonage, and any loss.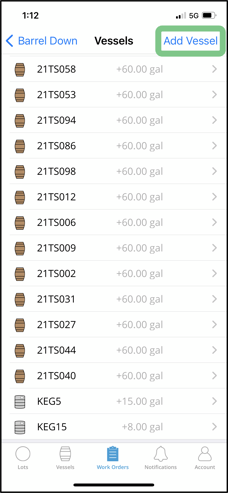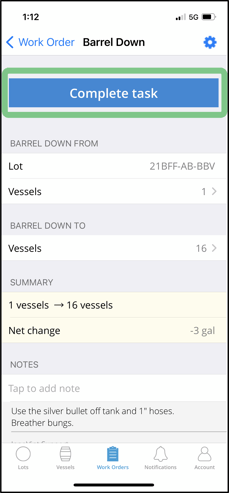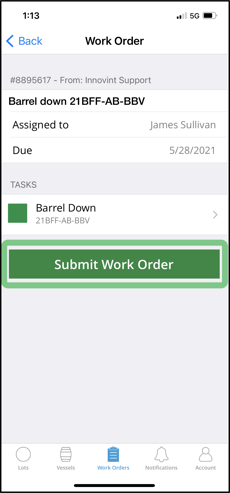 After reviewing the work order to ensure all information is correct, complete the task, return to that work order's main page and press

.