Lot Explorer Page
From the Lot Explorer Page you can view all of the lots you have in the system per winery. The Lot Explorer Page shows each lot, their contents, how many vessels contain that lot, the lot stage, and the component breakdown.
By clicking on any of the lots on the Lot Explorer Page, you are taken to the Lot Details Page, which gives any even more in-depth view of that lot. From this page you can access further details regarding analyses, history, as well as vessel details and component breakdowns.
If your lot is a Blend (i.e. more than one varietal, appellation, or vintage), the user can see a more specific breakdown of these characters by clicking "Blend" under the lot name.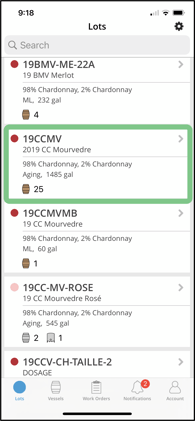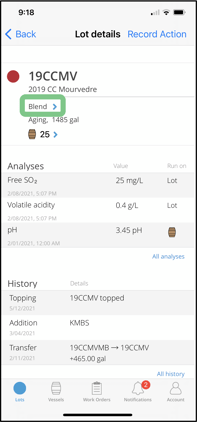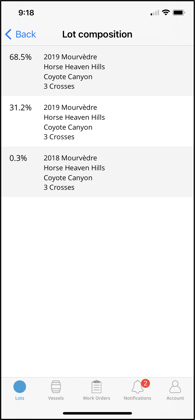 Clicking on the vessel icons on the Lot Details Page takes users to a list of all the vessels in that lot and shows which lot they contain as well as how many gallons are in each vessel.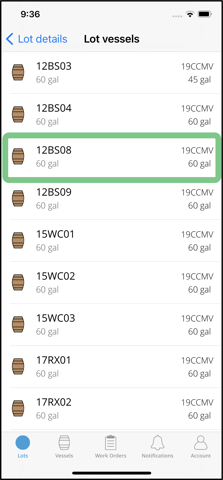 Clicking on one of the vessels above takes you to a more detailed view of that vessel including its current contents, capacity, and all history associated with that vessel. Clicking on the "Barrel" tab shows you the attributes of that vessel.