Pulling a Sample for Analysis
To complete the Pull Sample for Analysis through the mobile app:
Select the work order and task from the Work Orders page
Start the task. At this point, the sample cup in your Sample Explorer for this wine will be empty.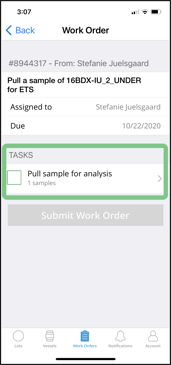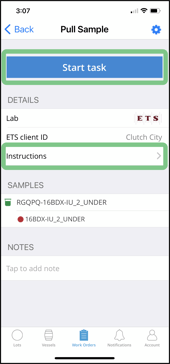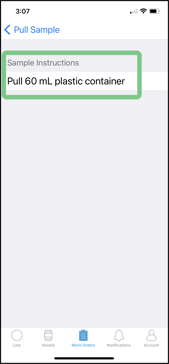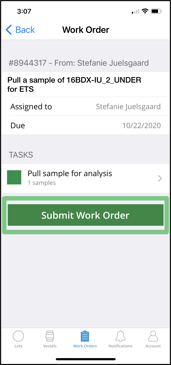 Pull your sample in the winery noting any instructions on sample container, volume to be pulled, etc.
Complete the task once the sample has been pulled
When you are satisfied the task is complete and all information is correct, go ahead and Submit your work order.
If samples are assigned in a work order to be pulled, they will show up with empty container icons. Once the work order is submitted, the icon will turn green.
ETS sample labels can be downloaded and printed from the work order on a desktop or laptop, not via the mobile app