Printing Labels from InnoVint
Troubleshooting printer settings for labels
Q: My labels are not aligning correctly when I print from the PDF. How do I check my settings?
Make sure that on your printer settings that you do not have the "Fit to Page" box selected. This will print true to the size of the page.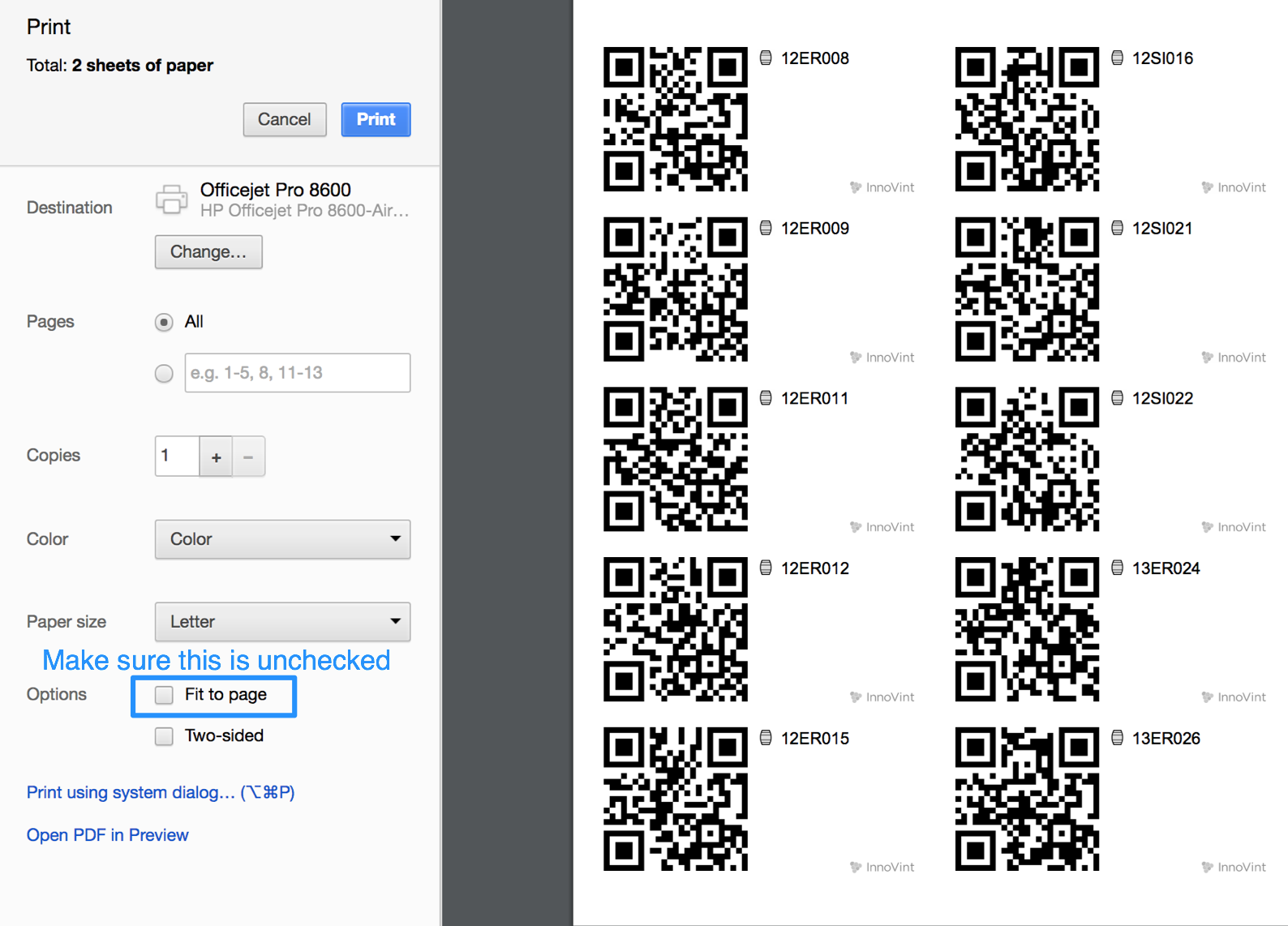 If you are still having problems you can also make sure:
The paper is being fed through the standard paper tray, not the manual feed on top of the printer.
Q: My QR codes are smearing after I print them. What's wrong?
This is likely due to your printer paper selection. Most labels are suited for laser printers so if you are printing from an inkjet printer you need to purchase proper inkjet-specific labels. Tips on label selection located here.
Q: Why aren't my ribbon labels printing the correct size?
The paper size may need to be adjusted in the printer settings to find the correct measurements.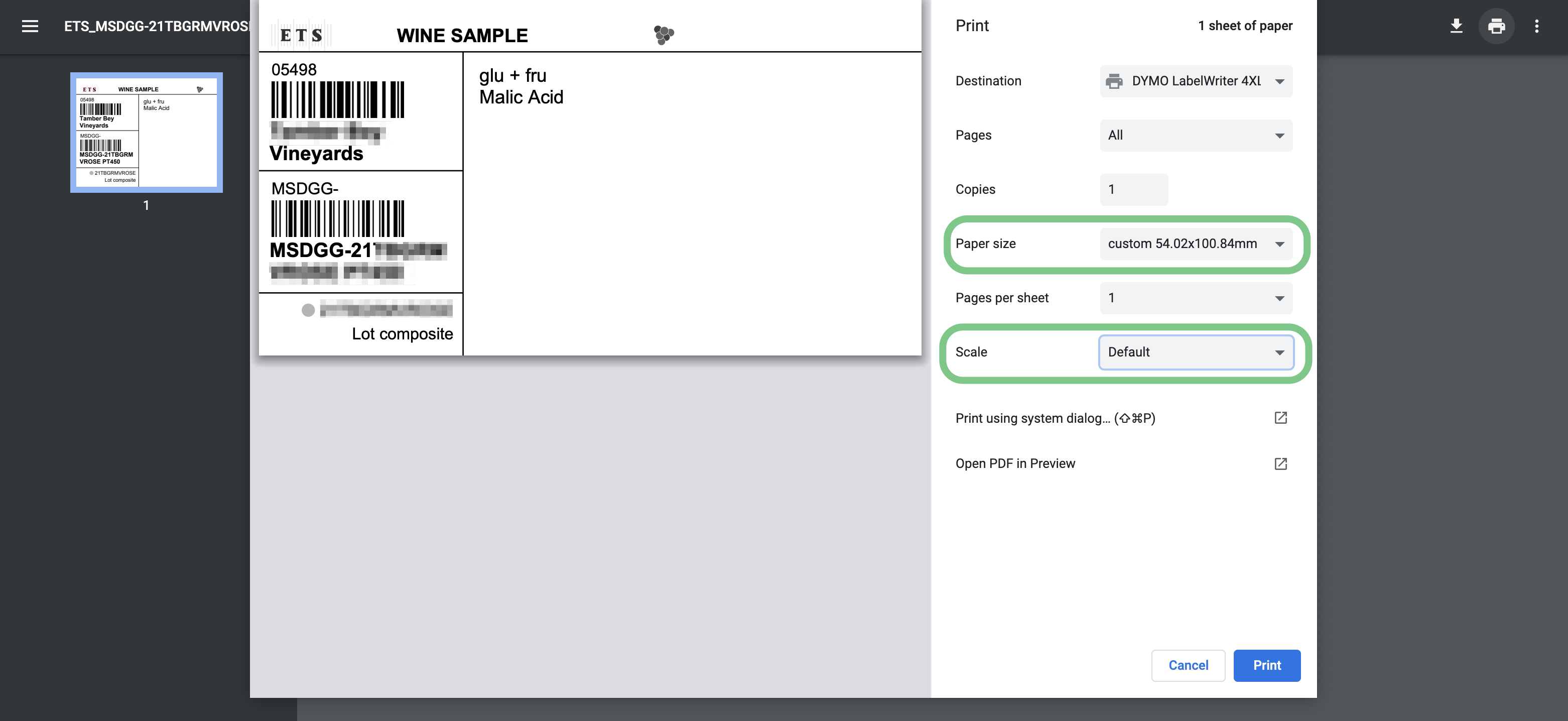 The scale can also be manipulated to fit the ribbon label if necessary.