8/25/21 Release Notes - Archiving Dry Goods
The software releases for August 25, 2021 include:
Improvements
Archiving Dry Goods
The ability to
archive
Dry Goods is now possible! From your Product details page (for both Additive and Packaging products), you can now
archive
a product. All batches within the product must be depleted. Learn more
here
.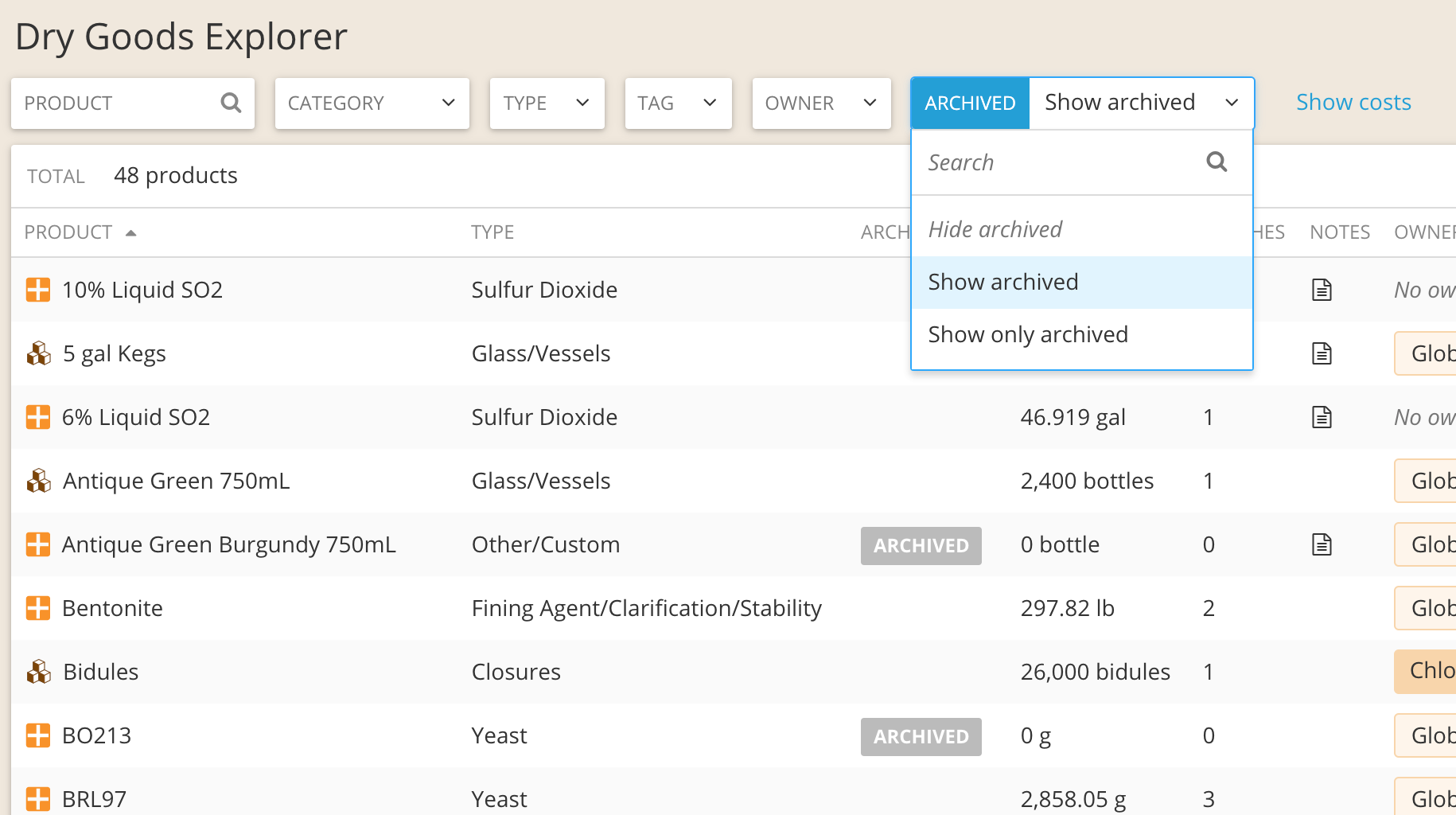 Packaging and Bottle Action
The ability to fully deplete a packaging batch is now available from within a Bottle action.

Winery Activity Feed
Winery Activity Feed
export
now includes if the action was submitted via direct action or work order, work order id and work order name.
Bug Fixes
Analysis on individual vessels