The software releases for July 15, 2022 include:
New Features
Tank Maps
We are so excited to roll out our brand new feature, 3D Tank Maps. No more whiteboard needed! This features allows you to build a digital replica of your wineries tank map. This tank map automatically overlays real-time information about the status of your wine, including lot code, current volume, date filled, and much more!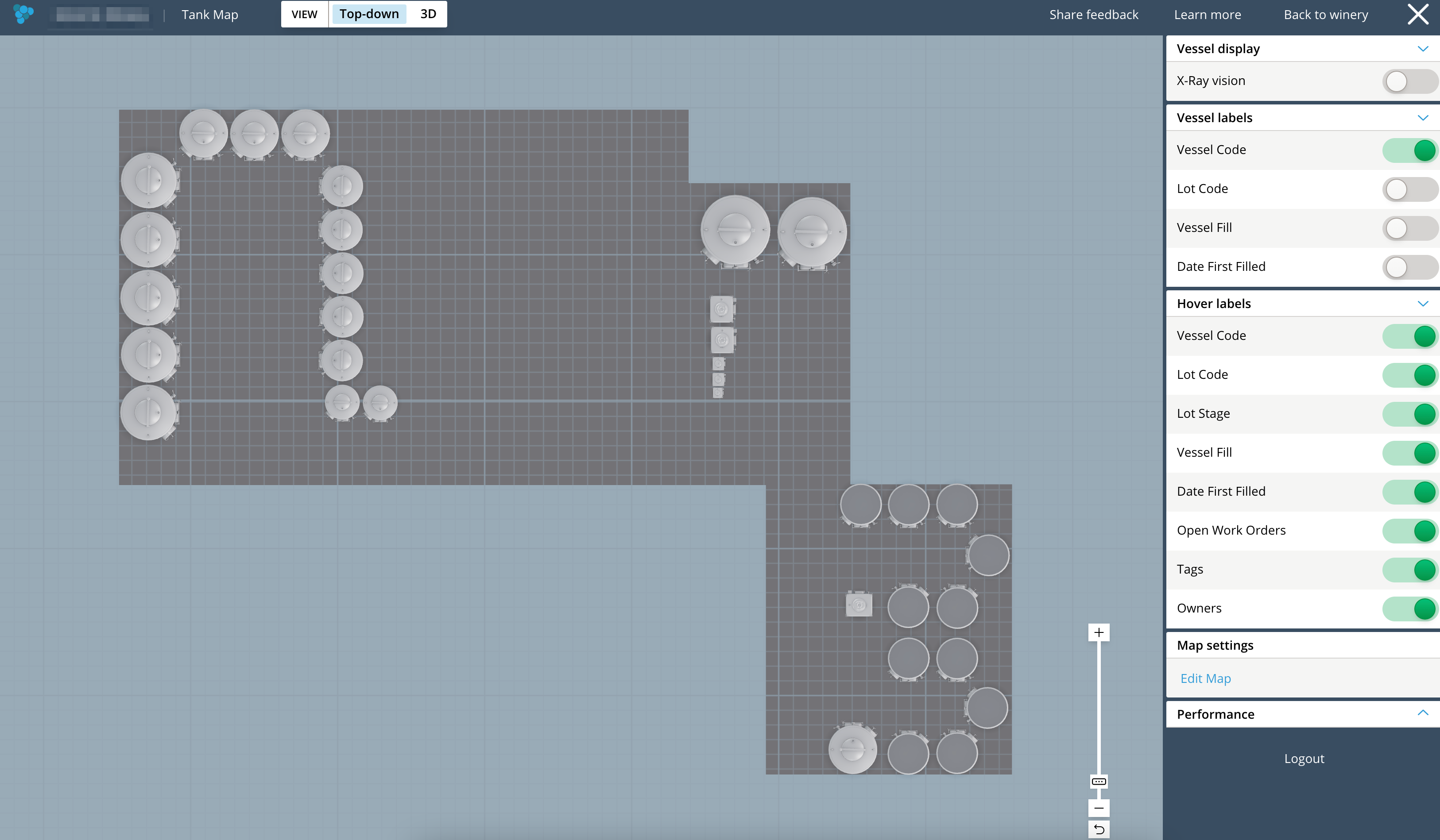 The feature also allows for x-ray vision, giving the ability to quickly view capacity across many tanks at once.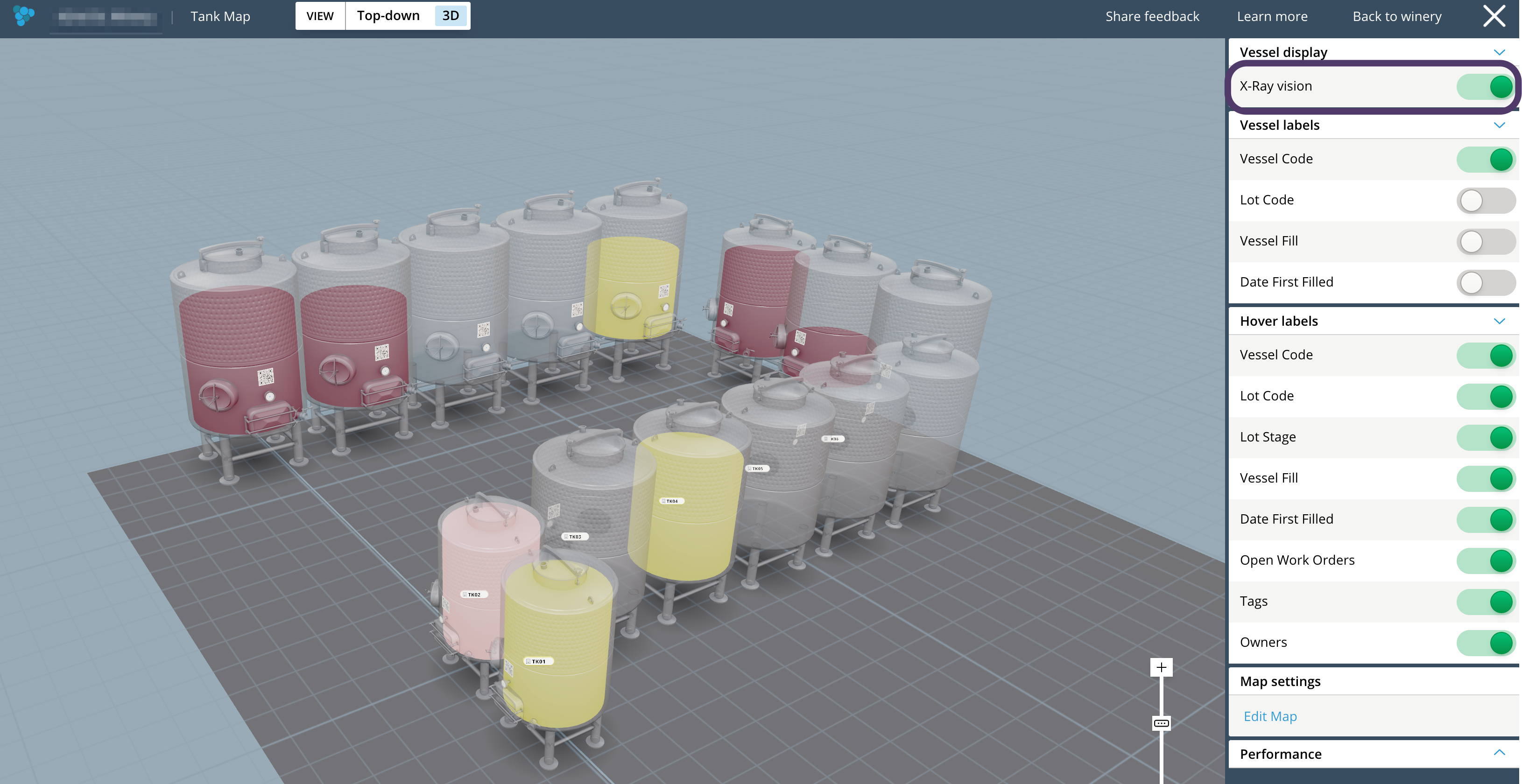 The Tank Map feature can be found in your Left-hand Navigation Bar. Watch this short video and view this document to learn more about the feature!

Vessels at Point in Time Report
On the Report Explorer page, there is a new Vessels at Point in Time report listed under Activity Reports. This report displays vessel information and contents as of a specific date in the past.

Improvements
Relative Volume Options for Process Fruit to Volume Task
Users now have the option to request the volume to add or the ending fill for the vessels in each press fraction. There is a new Task drop-down under the 'REQUESTED' section, when clicked the user can select "Ending fill" or "Add". If user selects "Ending fill", they can then input the values (volume) that each vessel should end with after completing this step of the task. If the user selects "Add", they can then enter the values (volume) that should be removed from each vessel.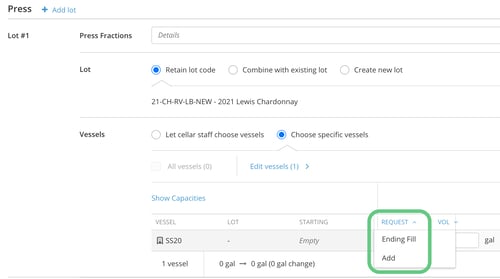 Vineyard Events Import
The Vineyard Event Import now includes Crop Estimates. See more information on this import here.
Vineyard Event Export
Users can now export their Vineyard Event data so that they may analyze, aggregate, and modify the data however they wish. See this article for further details.
Drain and Press and Process to Volume Task Instructions
User now have the option of adding instructions to each press lot within the Drain and Press and Process to Volume tasks, so that work can be executed correctly.
Bug Fixes
Download BOL Missing information for Taxpaid and Total Weight
Create Vineyard Contract blocked if adding acid as a penalty or bonus - no type or unit populating
Uploaded Vineyard Events did not populate mobile app

"Edit Packaging" within Bottle action showing an error message if packaging already exists and user is adding more