6/8/21 Release Notes - Individual Task Submit in Work Orders
The software releases for June 8, 2021 include:
Improvements:
Individual Task Submit
You can now submit individual tasks within a work order. This will help you better understand the real-time changes that are happening in the cellar and complete work orders with the most up-to-date information available.
Submitting an individual task will update any subsequent tasks to reflect changes to volumes and vessels. Use this feature when you are filling the same vessel across multiple tasks, or when an addition task relies on an accurate tank measurement from a previous task in the same work order.
Learn more here.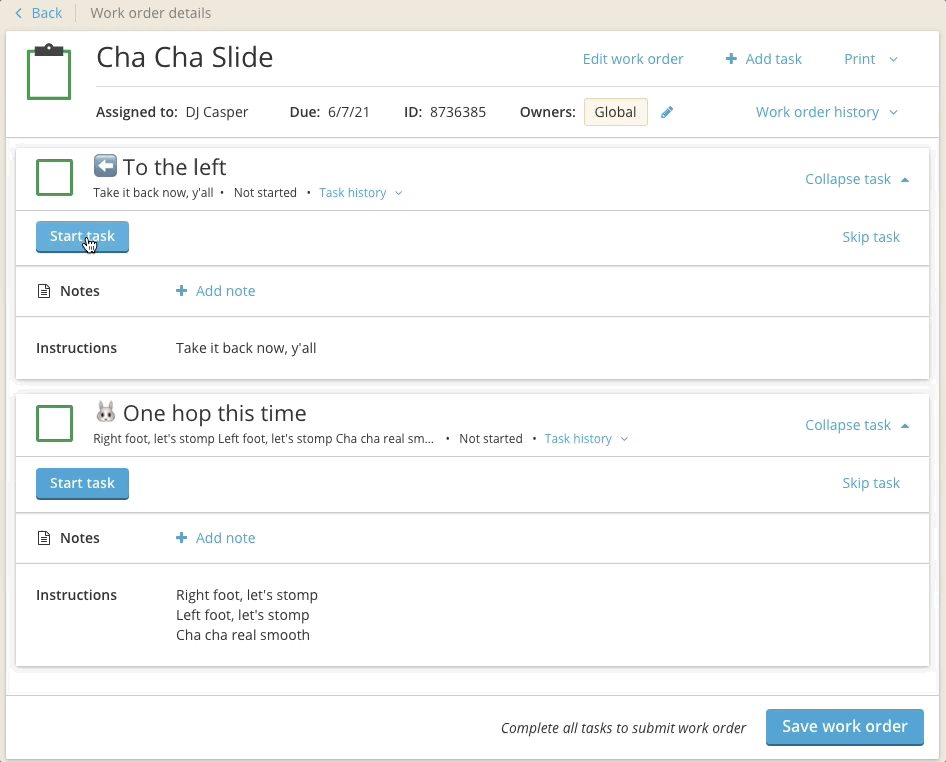 Vessel Pickers
When working in a vessel picker, there is now a "Are you sure?" message to confirm that you want to navigate away from the picker. No more losing those massive barrel lists!

Bug Fixes
Analysis work order backdating
Vessels removed from work orders are no longer considered an involved vessel
Direct action vessel selector fixed
Sugar results populating Bottling report
Custom Action in Lot details page