4/1/2022 Release Notes: B2B Transfers in Work Orders
The software releases for April 1, 2022 include:
Improvements
Bond to Bond Transfers in Work Orders
B2B Transfer In and B2B Transfer Out actions are now available as work order tasks for juice/wine lots. For B2B Transfer In tasks, there is an option to either let cellar staff choose vessels or choose specific vessels. For B2B Transfer Out tasks, there is an option to generate a BOL at work order creation, in an open work order or in the submitted action. Learn more about B2B actions here.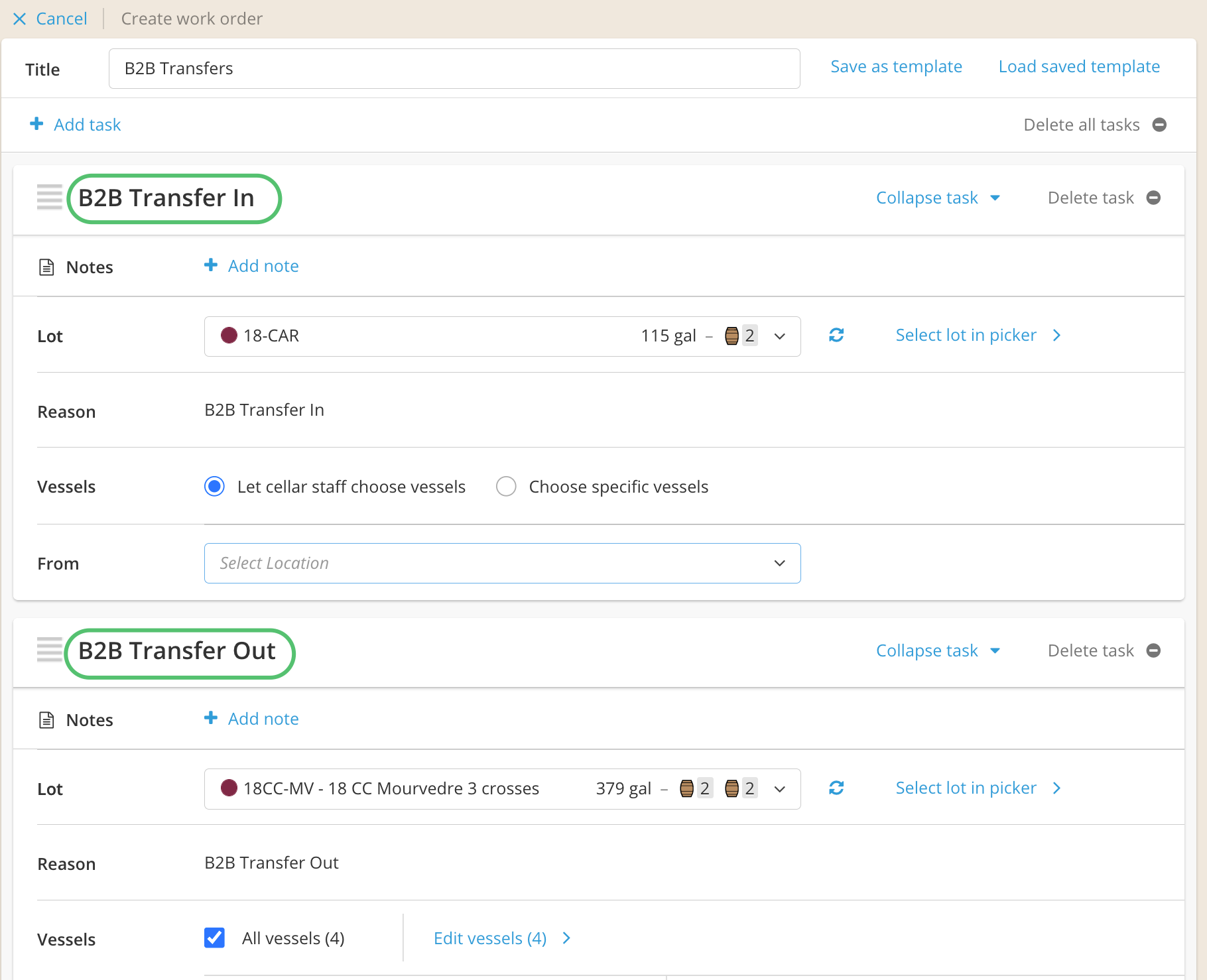 New Lot Default Tax Class and Stage
When creating a new juice or wine lot, the tax class defaults to "<16%" and the stage defaults to "Aging". These are of course editable and can be changed at any point throughout the lot's life.

Bug Fixes
Vessel Codes not displaying in Lot Composite tasks
Lot Cost Report - Showing Contents on Empty Lots
Adjustment actions allowing changing the lot in a vessel
Vineyard Import not allowing year planted to be less than 1900
Multiple receive fruit actions on the same area not splitting costs correctly