12/22/2021 Release Notes: "Inserts" in Packaging & Archive Intended Use
Improvements
"Inserts" as a Individual Item Choice
Users now have the option to select "Inserts" as an Individual Item under the "Boxes" Product Type when adding Packaging.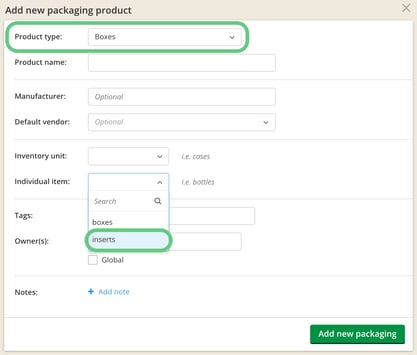 Archive Intended Use
Users with Intended Use activated now have the option to "Archive" Lots to remove them from the main Intended Use page. Click into one IU lot and select the "More" button in the upper-right, then "Archive intended use".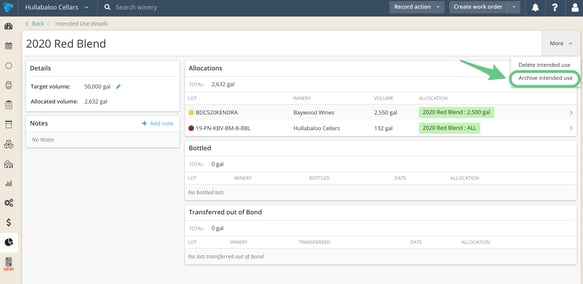 Bug Fixes
Add Packaging option in Disgorge, Dosage, & Package action
Default Vendor in Receive Additive Page
Expected Yield transferring from Fruit Lot
Custom Analysis Report - Lots showing up twice in (individual vessel) analysis reports
Custom Analysis Report (Individual Vessel) - Deleted Analysis still showing on report