11/24/21 Release Notes: Partial Lot B2B Transfers, Year Planted, Mobile Orange Lot Dot
The software releases for November 24, 2021 include:
Improvements
Partial Lot B2B Transfer to Another InnoVint Winery
Users can now perform a B2B transfer of part of a vessel in a single lot to another InnoVint winery. Just be sure to leave volume in your "Ending Fill" field, select the winery and bond you are transferring to, and backdate if needed.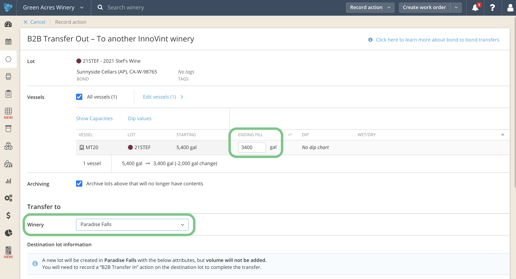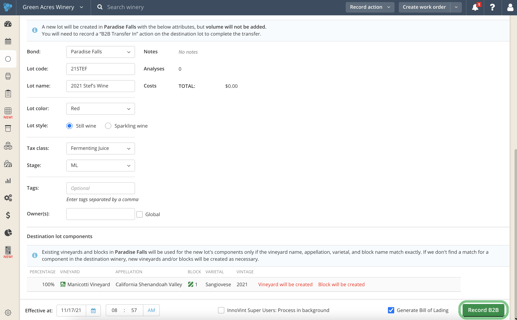 "Year Planted" Field in Vineyard Block Creation
Users can now input a "year planted" when creating a new block in a vineyard. This is an optional field.

Orange Lot Dot Color in New Mobile Experience
The orange lot dot color is now available on the new mobile experience. All colors for both still and sparkling wines are now available.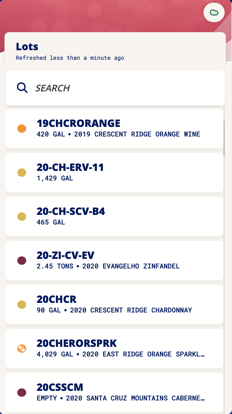 Bugs
Mobile app 98% Chardonnay, 2% Chardonnay display
Multi-Winery Lot Overview Report
TTB Audit Report showing Processed Weight in Gallons