10/8/21 Release Notes: Multi-Block Graph & iPad Display
The software releases for October 8, 2021 include:
Improvements
Multi-Block Graph Display
Users can display and graph some or all of their blocks within a particular vineyard. If the block is greyed-out, it is because that particular analysis type isn't recorded for that block. Users can remove blocks by clicking on the X next to the block's name and can add blocks by clicking into the "Blocks" display box.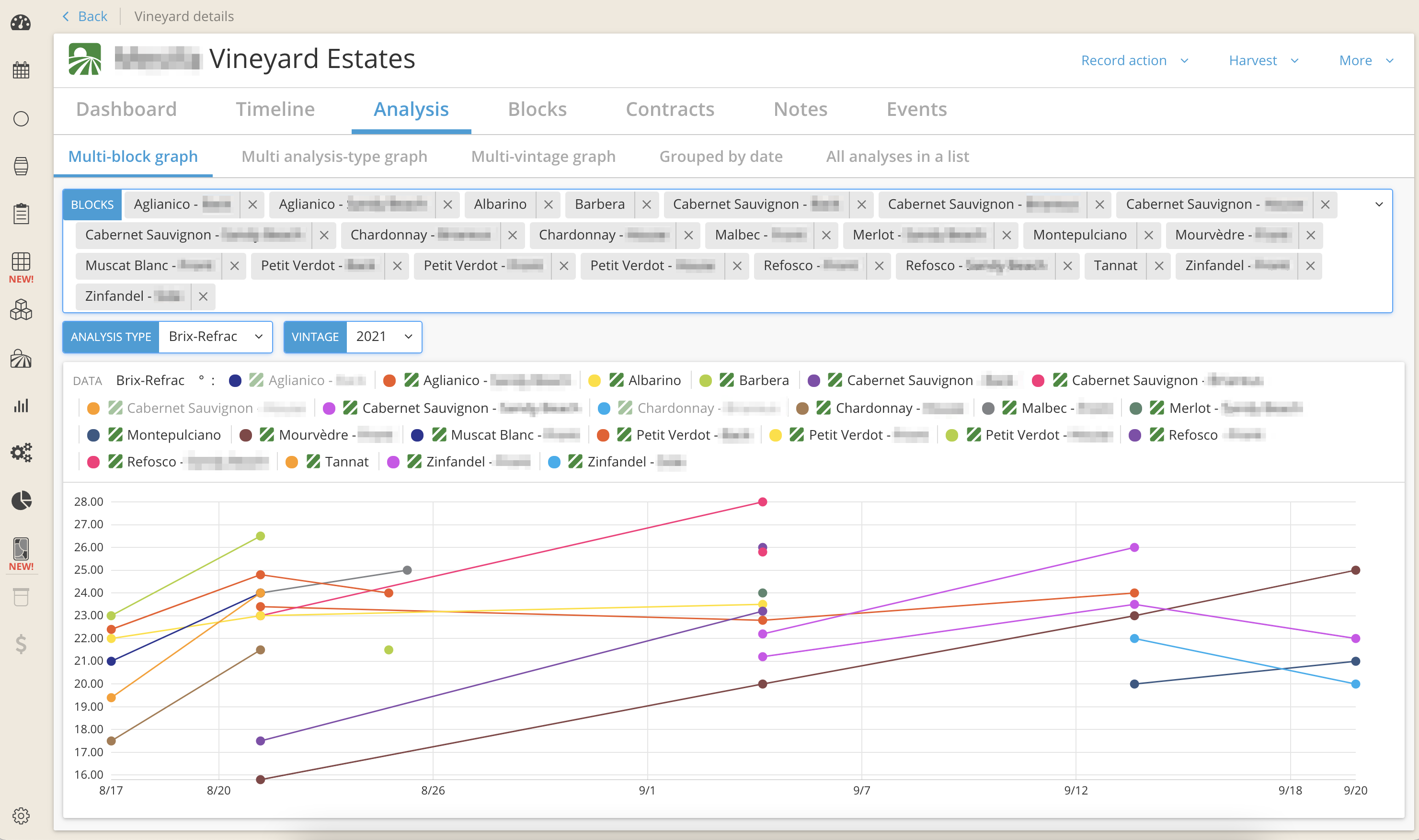 iPad Display is Scrollable
Larger feature screens such the Dashboard and Vineyard Dashboard pages are now scrollable from left to right allowing users to see the entire screen on the iPad. Simply hold one finger down on the screen and swipe right or left to see another part of the Dashboard.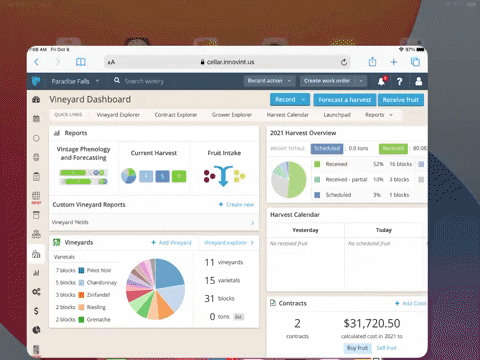 Other Improvements:
Additive addition rate unit mL/kgal added
Auto-refresh analysis after lot stage change


Bug Fixes
Mobile app "Delete weigh group"
Mobile app vessel search selector
Mobile app Receive Fruit expected weight